The idea of the smart home intrigues me. Alas, my house is around 30 years old, so I guess it's kinda dumb. Still, I've been experimenting with some smart home gadgets from Elgato, which at least ups the intelligence of my abode a bit.
First note that to use any of the devices, you'll need to download the free Eve app from the Apple App Store. Also note that all of the gadgets are — thank you, Elgato! — compatible with Apple's HomeKit and Home solutions. If in range of a fourth generation Apple TV that serves as a home hub, HomeKit products can be accessed outside of the home.
The $79.9 Eve Room senses indoor air quality, temperature, and humidity. You can see your home at a glance, and view graphs by day, month or year. It takes a few days to properly calibrate to a new location, so be patient. I have the Room placed in my home office with the goal of helping me avoid weather-related sinus and allergy problems. I live in Nashville, Tennessee, where the summers can be extremely humid and the spring filled with pollen.
The Eve Room is powered by a sensor analyzing volatile organic compounds (VOCs). Air quality can vary based on many factors, and Eve Room goes beyond CO₂ by analyzing substances that directly affect your well-being, according to the folks at Elgato.
The Eve Room does indeed provide you with accurate readings on temperature, humidity and the amount of volatile organic compounds you might be breathing. That's great. And you can use Siri on your iPhone, iPad, or iPod touch to ask for temperature or humidity. On the downside, without push notifications or rules systems, and limited in range by Bluetooth, you can't actually do anything with those readings other than, well, read them.
I use the $49.95 Eve Weather for the same purpose as I do the Eve Room — except to check on outdoor conditions. I'm a runner, so the gadget makes it easy to check on the temperature, humidity, and air pressure, so I can dress appropriately for my run.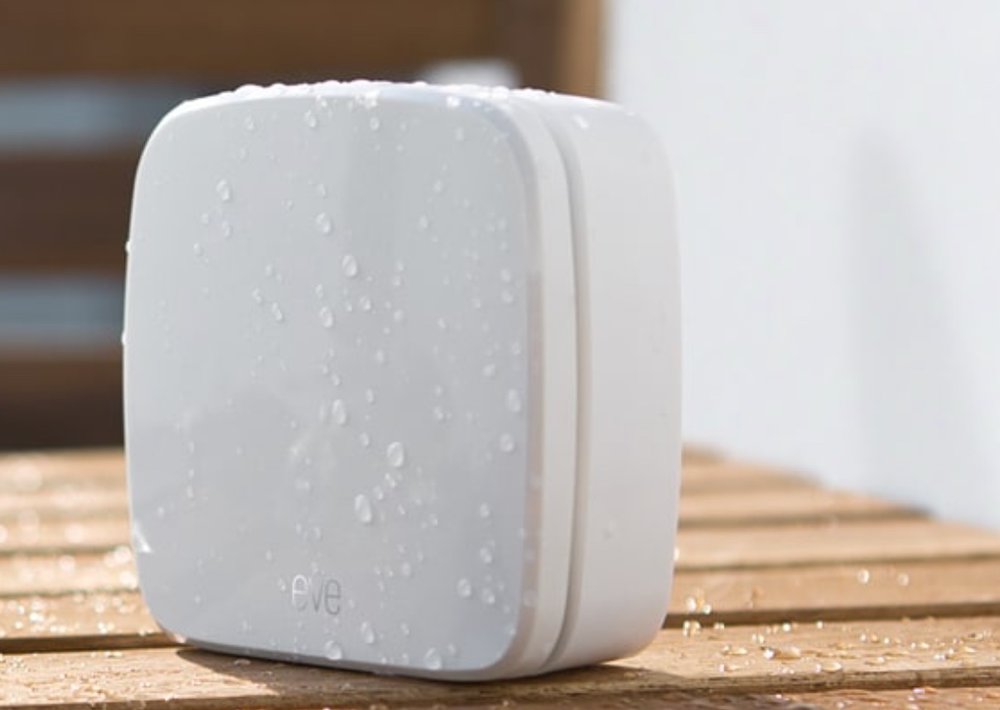 Wth IPX3 water resistance, even a little rain won't hurt it, though I keep it on the front porch and under a roof, where it generally won't get wet. As with the Eve Room, you can use Siri on your iPhone, iPad, or iPod touch to ask for temperature or humidity. That's very convenient.
If you wish to see each of Weather's data points over time, you can as highs and lows are color-coded in for temperature, humidity and air pressure. Oh yes, both the Eve Room and Eve Weather are powered by double AA batteries.
The $39.95 Eve Door and Window attaches to a door or a window and can determine whether or not it's open. It also keeps track of how many times it's been opened. This would be useful if HomeKit could deliver a notification to let me know if a door was opened, but it doesn't work that way yet. Also, you'd need a separate sensor for each door and window — and that could add up quickly.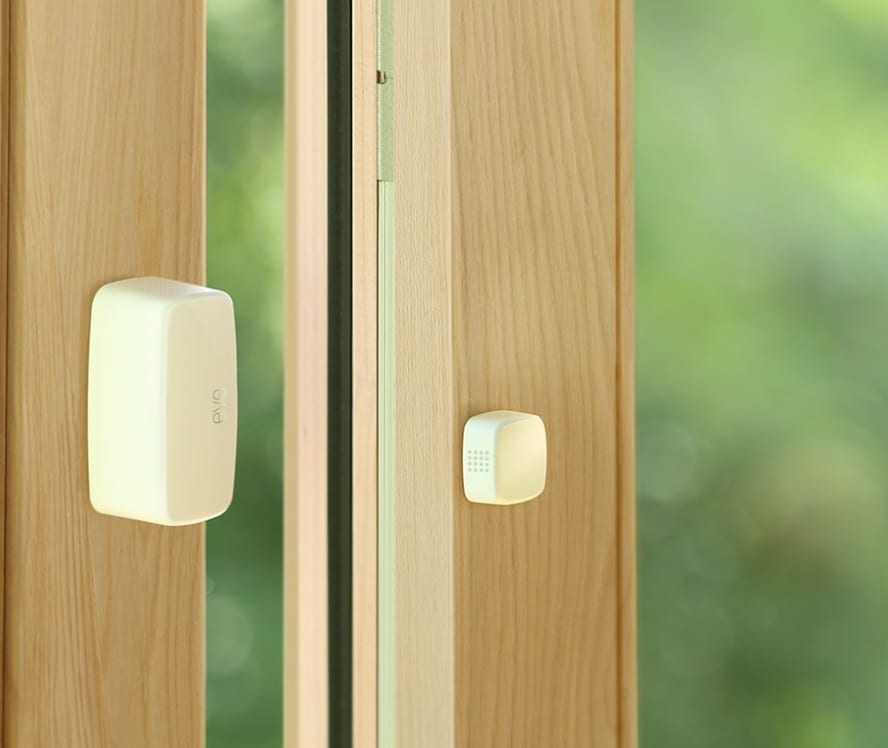 With the $49.95 Eve Energy, you can switch your Eve devices on or off using Siri. You can assign custom names to your devices, combine them into groups, and create scenes to control multiple home settings in just one step.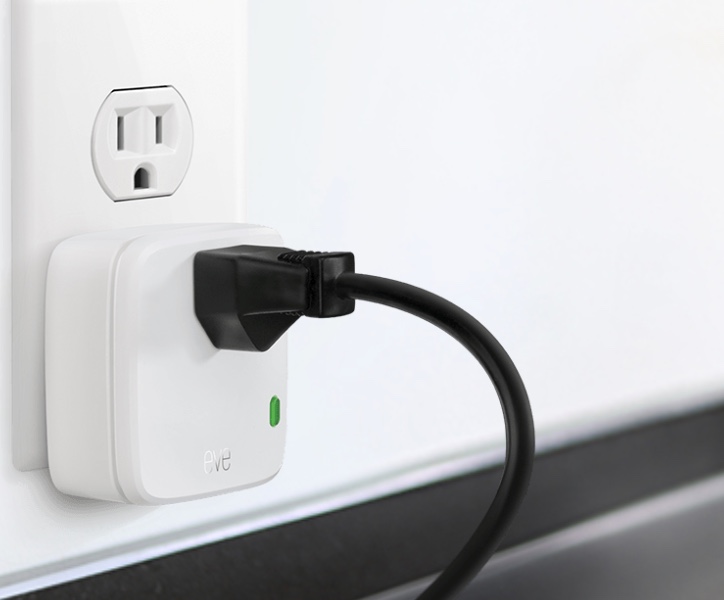 For example, you can ask Siri to activate "Movie Night," "Dinner," "Bedtime" or any scene you create. Groups of HomeKit enabled lights or devices will then turn on or off in unison.
With Eve Energy, you can also instantly see how much energy your devices are using in graphs by day, month or year. The Eve app displays energy consumption and even an estimate of the annual energy cost of the connected device. This can be useful in deterring ways to conserve power and save some cash.
The bottom line is that if you have a fourth gen Apple TV and are interesting in Apple's pretty-good-but-still-a-work-in-progress HomeKit, you'll enjoy the Elgato products. Otherwise, you should probably wait until you get one of the newer set-top boxes. And perhaps give HomeKit a bit of time to mature.