Elgato's portable LED lamp Eve Flare and the smart water controller Eve Aqua will be available beginning Monday, June 25, with pre-orders starting immediately. They're HomeKit enabled, wireless, water-resistant, and accessible from an iPhone, iPad, Apple Watch, and Siri.
Eve Flare delivers versatile ambient lighting. Featuring six hours of untethered illumination, wireless charging, a casing with IP65 water resistance, a carry-and-hang handle, and onboard buttons, it's built to go from your bedroom to your balcony to your garden and beyond – virtually wherever you need a pop of light, says Ina Hirsch, director Marketing, Elgato. Leveraging the power of HomeKit, Eve Flare will react to a Siri command, or come to life by itself courtesy of an automation running on your home hub.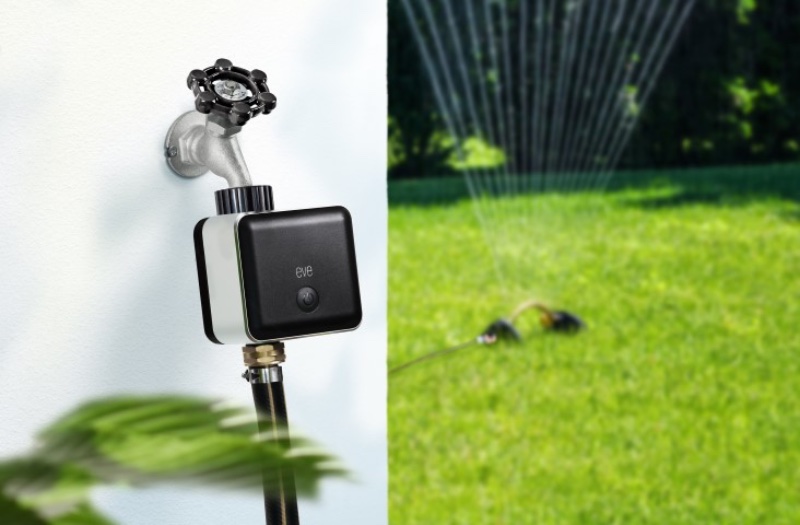 Expanding the standard HomeKit color presets available in the Home app, the Eve app features a set of ready-made shades optimized for Eve Flare. The app also lets you handpick and fine-tune your own hues via a full-spectrum color wheel.
Eve Aqua converts your outdoor faucet into an intelligent water outlet. Activate your sprinkler via your iPhone, Siri, or the onboard button, and let it shut off automatically.
You can automate your irrigation system by creating fully autonomous schedules in the Eve app. When connected to a home hub, you can access Eve Aqua even while on vacation. What's more, you can track your water consumption based on your irrigation system's flow rate, directly in the Eve app. Eve Aqua is UV and water-resistant, so you can leave it connected all season.
Customers can pre-order Eve Aqua immediately for $99.95. Eve Flare is immediately available to pre-order in Europe and will start shipping on June 25 for 99.95 Euro.
---
Like this article? Consider supporting Apple World Today with a $5 monthly Team AWT membership.