Editors Keys has launched shortcut keyboard covers for the Apple MacBook Pro with Touch Bar. The new keyboard covers protect the laptop from dust and liquid spills, in addition to offering over 150 shortcuts for programs such as Final Cut Pro X, Logic Pro X and the Adobe Creative Cloud suite of programs.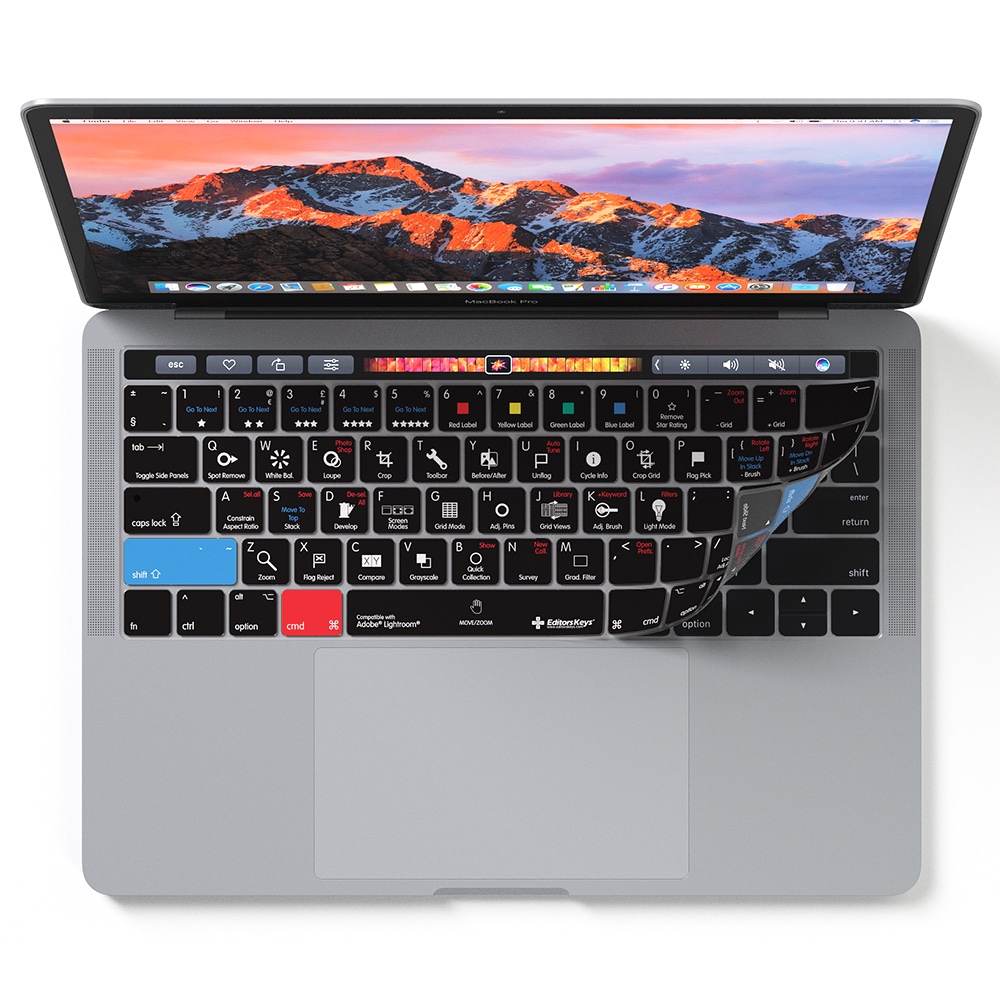 The new covers fit into the larger trend of Apple's focus on visible program shortcuts to help users become more productive on their machines. Priced at approximately $30, they fit both 13-inch and 15-inch MacBook Pro models.
Apple recently updated its MacBook Pro range to feature a new Touch Bar in place of the traditional physical "F" keys. The touch bar can be programmed to show a few handy shortcuts for the program you're using.