In its Apple iPhone 11 camera review, DxOMark, a website that offers "an independent benchmark that scientifically assesses smartphones, lenses and cameras," says the smartphone is "a very capable device for both stills and video.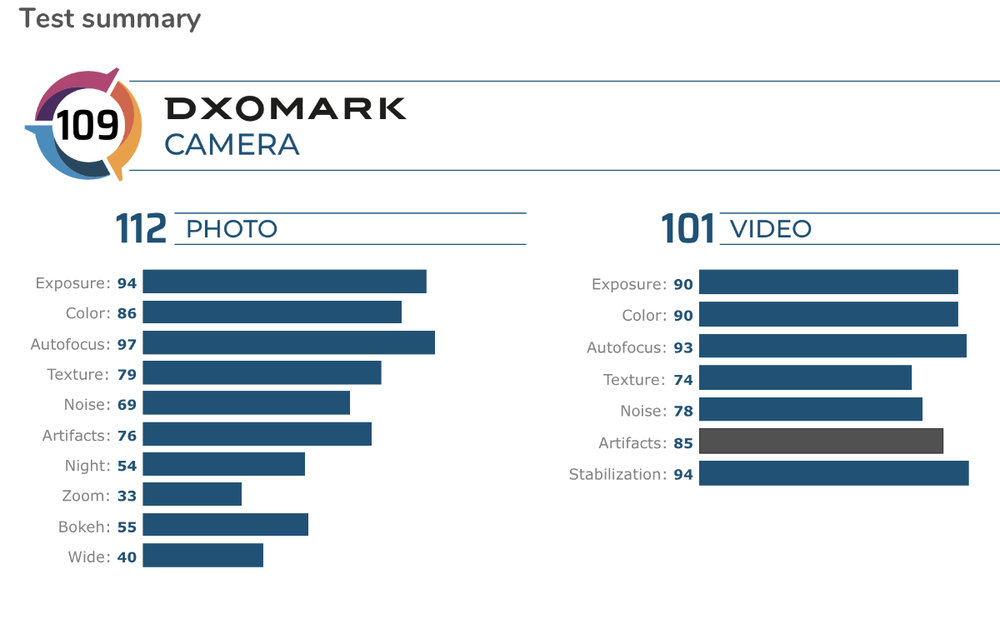 Falling outside the top ten in our database, its image quality isn't quite as strong as the iPhone 11 Pro Max's, which ranks fourth with 117 points, but the new dual-camera iPhone 11 offers a slight improvement over last year's iPhone XS Max at 106.
DxOMark says video scores between the iPhone 11 and iPhone 11 Pro Max are very comparable, so it's the still photo performance that makes the difference. The lack of a third tele-lens on the iPhone 11 is a significant factor in its lower Photo score of 112, compared to 124 for the iPhone 11 Pro Max, whose tele-lens provides better results for zoom and bokeh. Read the compete review for details.