Back in 2009, Droplr hit the world as a file sharing and collaboration tool, and all was good… until the team started charging for its service. With a number of other sharing tools already available — like Dropbox — a lot of us who were along for the ride stopped using Droplr. I really missed being able to just upload a file and have a link to it copied to my clipboard, but I couldn't justify the subscription cost. The app and service has a core of about 150,000 users who continued to use Droplr, and now it's back with a freemium model and new iOS app.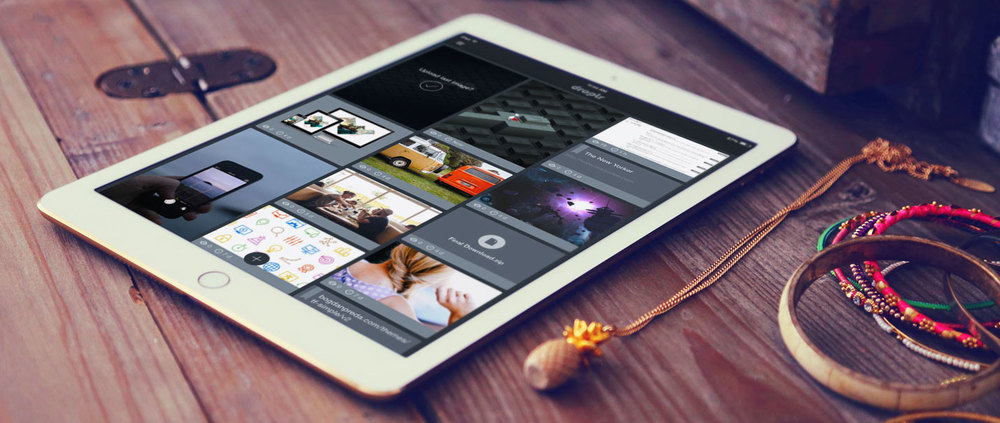 Droplr Free can be used by anyone free of charge, and those images, files, and GIFs that you're sharing will expire after a week. For many people, this is perfect and the service will work just like it used to.
The premium version is called Droplr Pro and will cost $9.99 per month. For that fee, users can password protect their files, customize download pages, and create custom Droplr domains. The company will continue to offer the Team, Business and Corporate plans. Droplr is offering a 40% discount for those who sign up for the Pro plan via an in-app purchase prior to June 5, 2015 — your subscription will be just $5.99 per month.
Regardless of the plan being used, Droplr users get all of the new features added late last year, like link before upload, screen recording with audio, and reaction GIFs. The new app available today provides a very intuitive interface for iPhone or iPad, includes a share sheet for use with just about any app, and allows user to purchase Droplr Pro and manage account settings from the app.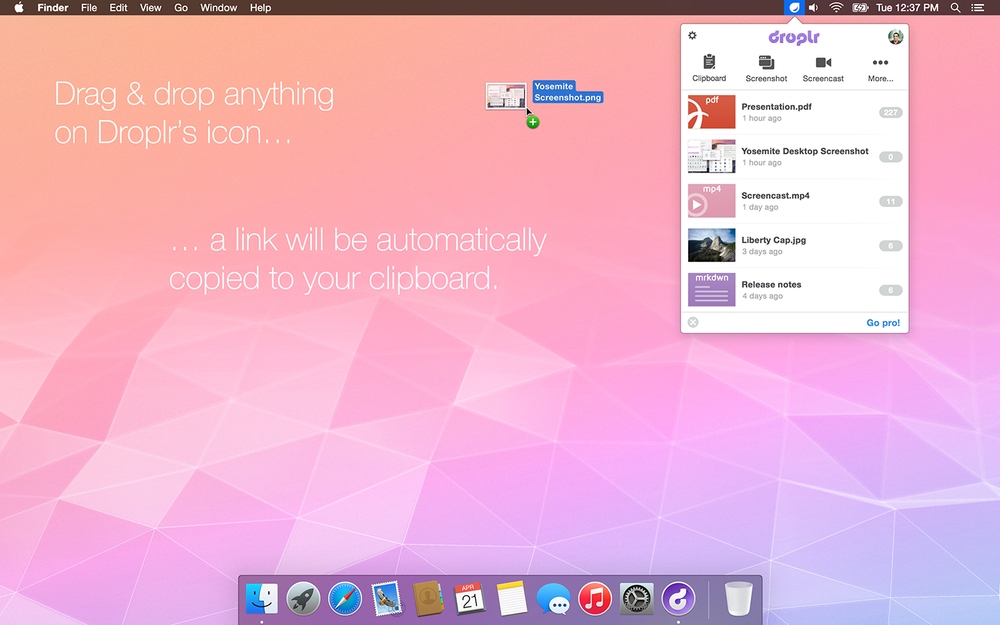 The Droplr Mac app will also get an update this week on the Droplr website and will be available soon on the Mac App Store. The app is optimized for OS X Yosemite and has features such as the ability to record and share screencasts, set a self destruct date for drops, and receive Droplr links before file uploads are done.
For those of us who just occasionally needed to share items for a short time with friends, the announcement of the Droplr freemium model is very good news indeed.