iOS has included a Do Not Disturb feature for a long time. With this option enabled, any contact you have designated as a "favorite" causes your iPhone to ring while other calls are silenced and sent to your voicemail.
One Do Not Disturb feature I have often wanted is for text messages from favorites to make a sound when Do Not Disturb is enabled. Apple delivered this option with Emergency Bypass in iOS 10, which must be set up manually for each contact you want to be alerted to. To do this:
• Launch Contacts and select the contact you want alerts from
• Tap Edit
• Select Text Tone
• Scroll to the top of the Text Tone screen and enable Emergency Bypass
• Press Done
When these steps are completed, the Contact card displays the text tone you have chosen for that contact and shows that Emergency Bypass is enabled. Emergency Bypass can also be enabled for a contact's ringtone by selecting "Ring Tone" while editing the Contact card.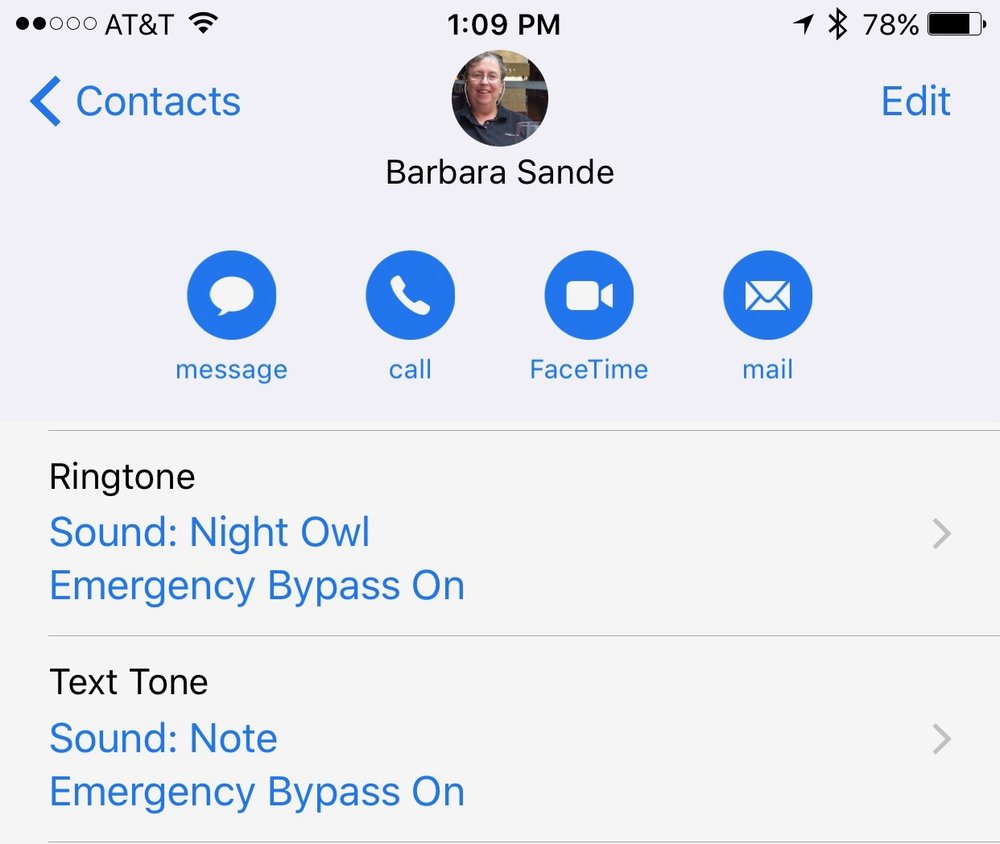 Do Not Disturb can be easily enabled by swiping up from the bottom of your iPhone home screen and tapping the crescent moon icon. To set Do Not Disturb to always activate automatically during certain hours of the day, launch Settings > Do Not Disturb, tap Scheduled and then select the hours you want.