DJI has launched the Mavic Pro, the company's first personal drone designed to be taken just about anywhere. Small enough to toss in a bag and easy enough to launch quickly whenever the time and place are right, its folding design compresses the entire drone to practically the size of a water bottle.
It's equipped with a stabilized 4K camera and a visual navigation system and sports a 4.3 mile (7 km) range and 27-minute flight time, Mavic Pro sets the new standard for compact drones. With four folding arms and propellers that tuck neatly away against its streamlined body, it can be carried in a purse or backpack, saving you the trouble of mounting propellers before a flight.
It can be operated by the powerful long range remote controller, or simply by your smartphone at shorter range. When controlled by a smartphone, the whole system can be set up and airborne in less than a minute to capture every key moment, according to Frank Wang, DJI's CEO and founder.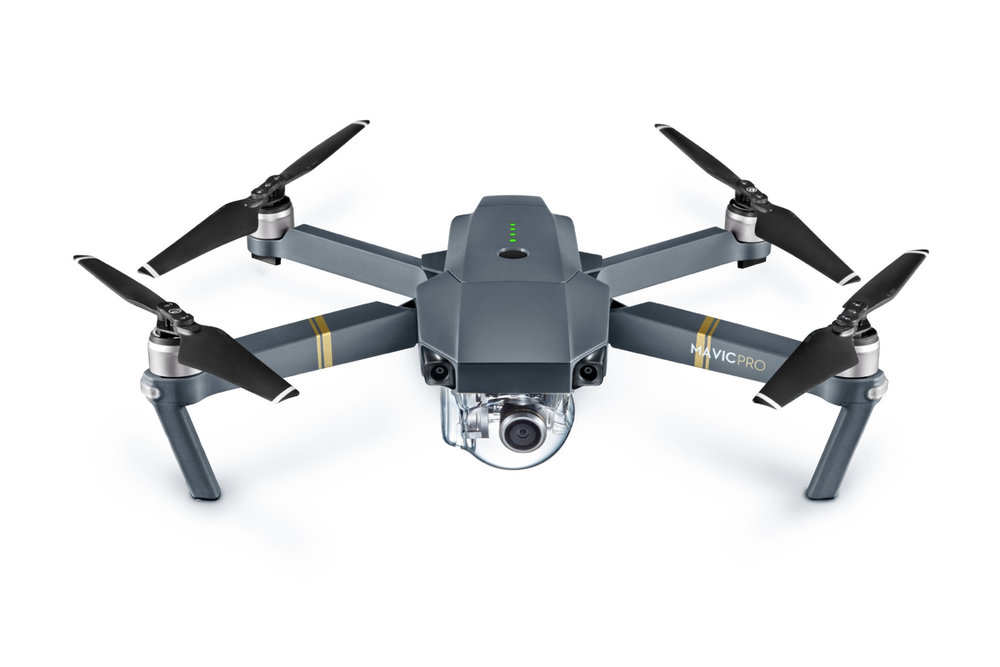 DJI's commitment to unparalleled stability, maneuverability and safety is clear in Mavic Pro's new FlightAutonomy system, he adds. FlightAutonomy is Mavic Pro's brain and nervous system, a network of hardware and software consisting of five cameras, GPS and GLONASS navigation systems, a pair of ultrasonic range finders, redundant sensors and 24 powerful computing cores.
FlightAutonomy can position, navigate and plan routes for Mavic Pro, enabling it to avoid obstacles in various environments, with or without the help of satellite signals.
As with all DJI drones, Mavic Pro is set to automatically return to its launch location if it ever loses contact with the controller or reaches critically low battery levels. The new Precision Landing feature records a burst of video with two stereo cameras every time Mavic Pro launches, then uses both video and satellite information when it returns to land within an inch of where it took off. If a pilot lets go of the controls, the drone will simply hover in place.
The Mavic Pro's autofocus camera features a minimum focusing distance of just 19 inches and can be flipped 90 degrees to portrait mode for vertical selfies and video. Mavic Pro records 4K video at 30fps and full 1080p HD at 96fps. Its 12-megapixel camera with Adobe DNG RAW support has been expertly tuned for aerial images. With the help of the gimbal, you can shoot two-second-long exposures in the air.
A new compact remote controller has been designed to provide a fully ergonomic experience with optimum comfort, and can accommodate a smartphone or control Mavic Pro on its own. Its built-in LCD screen displays telemetry data, while there are dedicated buttons for functions such as Return-to-Home and pausing. The video link system, OcuSync, supports a range up to 4.3 miles (7 km) and live view resolutions up to 1080p.
Mavic Pro's U.S. retail price will be $999 with the remote controller included, and $749 without the remote controller. Additional Mavic Pro Intelligent Flight Batteries will cost $89. A Mavic Pro Fly More Combo, which includes a Mavic Pro, two extra Intelligent Flight Batteries, extra propellers, a charging hub, an adapter, a car charger and a shoulder bag, will be available for $1,299.
The Mavic Pro is immediately available for pre-order at dji.com/mavic and will begin shipping Oct. 15. It can also be ordered on Apple.com and will be available in Apple Stores in early November.