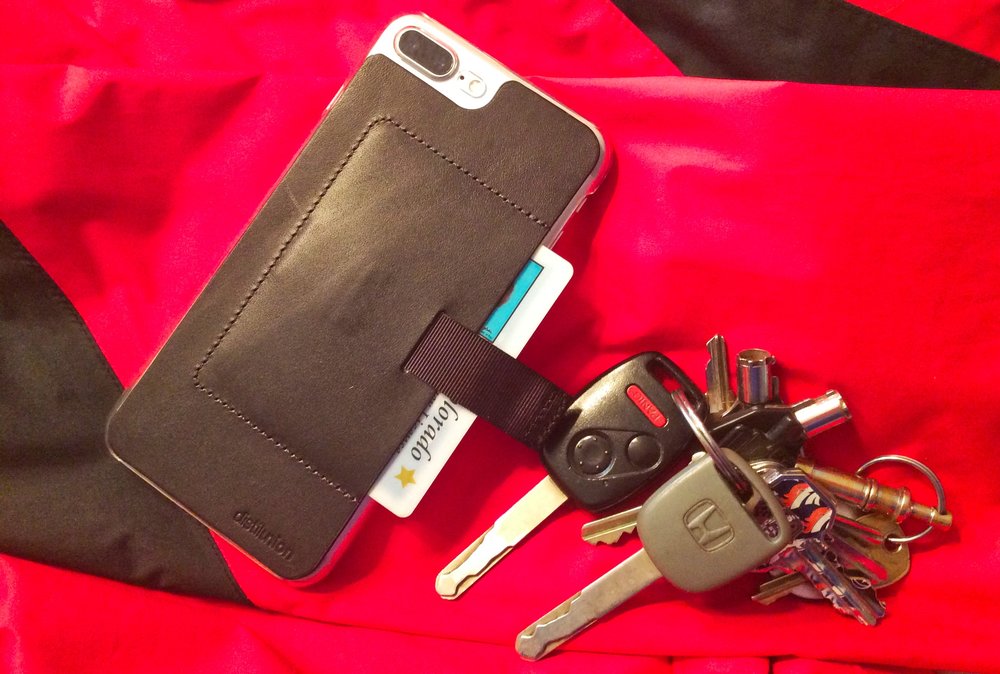 Last month, Dennis Sellers reviewed the Wally iPhone case from DistilUnion. Today, the Charleston, SC-based design house released the latest in their handy Wally wallet case line with the new $34.99 Wally Ether.
Like the Wally case, the Wally Ether has a leather wallet on the back of the case for carrying up to 4 cards or 3 cards and some cash. But that's where the similarity stops; rather than using a TPE case like the one on the Wally case, the Wally Ether uses a slim clear polycarbonate shell so that you really don't see the case from the front or sides.
The leather exterior is made of full-grain leather and will age beautifully. A choice of colors — Ink (black), Hickory (brown), Slate (gray) and Rust (red) — make the Wally Ether perfect for just about anyone, except those folks who might want sage green or a light blue… It's available for the iPhone 7 and 7 Plus.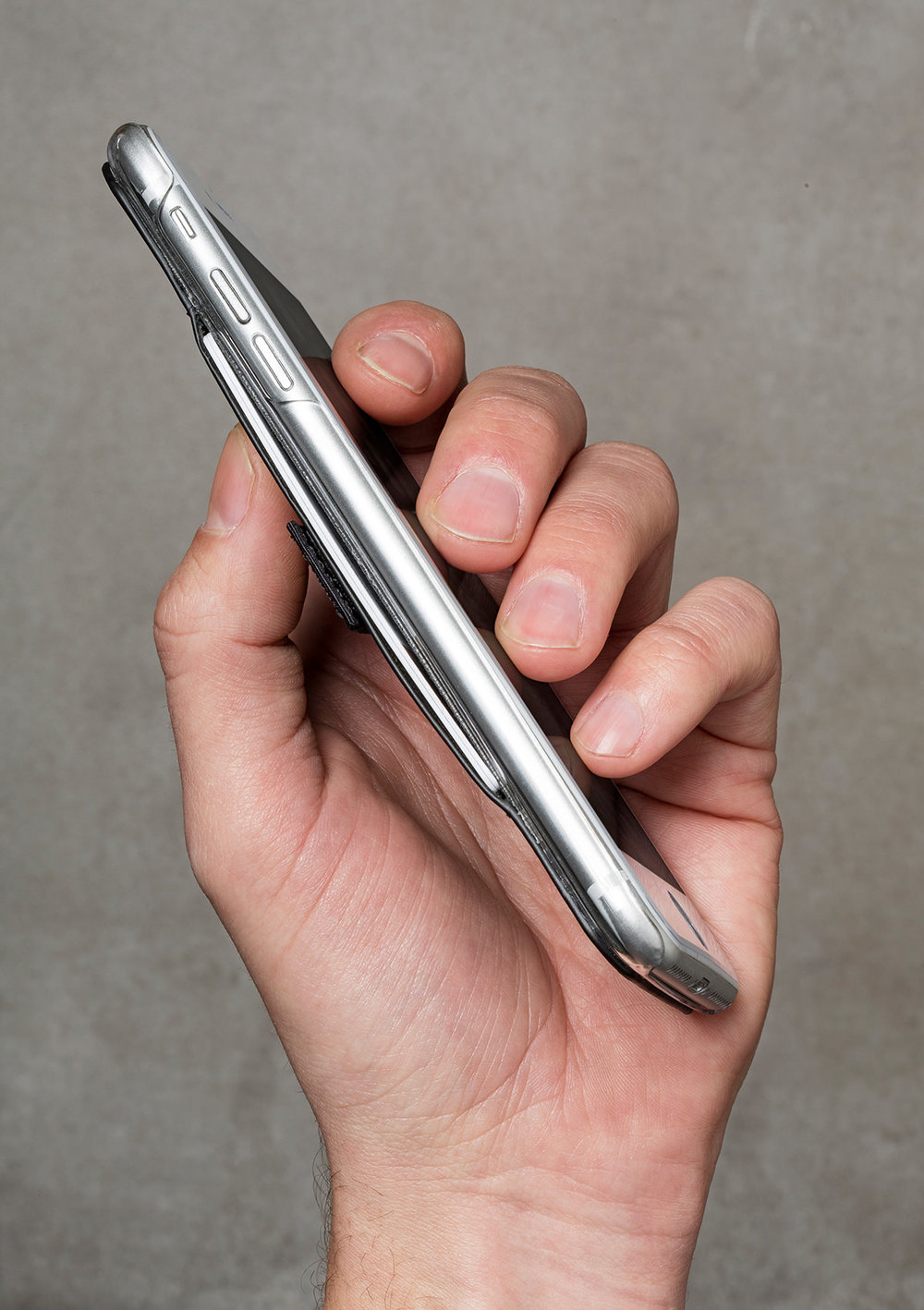 I've been using the original Wally case on my iPhone 7 Plus, and it's the perfect solution if you want to go out without your wallet — just an iPhone, thank you. I slide my credit card and driver's license into the Wally and I'm ready to go…as long as I have my iPhone and car keys with me.
As with the original Wally case, the cards slide right out with a quick pull on the pull-tab ribbon. I've always found the Wally cases to be extremely usable, as I don't have to fight a tight pocket to get cards out when I need them.
Installing the Wally Ether is simple and fast; it has an open bottom and top, as well as cutouts for the various switches and ports on the iPhone 7/7 Plus. The leather wallet really provides a nice grip as well.
If there's just one nitpicking point I'd like to bring up, it's that I think that the sides of the case should extend above the front of the iPhone about a millimeter to protect the screen from a face-down drop.
At $34.99, Wally Ether is $5 less expensive than its Charleston rival Twelve South RelaxedLeather wallet case. Comparing the two, I give the Wally Ether the nod for ease of inserting/removing cards and for side-drop protection, while the RelaxedLeather "wins" in terms of the beauty of the leather finishes available and the front-drop protection.
Apple World Today Rating (out of 5 stars): ★★★★★