It's a rough world out there. Parents are concerned not only about where their children are, but what they're doing while staring at that iPhone screen. Are the kids chatting with friends, or getting themselves into trouble? Perhaps you're wondering what your employees are doing while they're using company-owned iPhones, or maybe you have suspicions about your spouse.
Monitoring an iPhone used to require jailbreaking, a process that's not recommended for non-technical users. Not any more — with KidsGuard Pro iPhone Monitoring App, you can keep tabs on what's going on without jailbreaking the iPhone or installing an obvious spy app.
Why KidsGuard Pro and not a Spy App?
There's no shortage of "spy apps" that allow you to monitor iPhone usage. Norton and Qustodio both offer utilities that let you keep certain apps from being used, limit how long someone uses the phone, and track the phone's location (which can also be done with Find My iPhone).
These apps have limitations, as they cannot tell you what is being sent or received on the iPhone, and the person you're trying to monitor is aware of the app being on their phone.
KidsGuard Pro is new and different, discreetly providing location and usage information without the person knowing they're being monitored. It provides real-time data synchronization so there's no delay in knowing if your child, spouse or employee is doing something wrong. KidsGuard Pro supports multiple languages as well.
What is monitored? Call logs, photos, Safari browsing history and bookmarks, Messages, Notes, Calendars, Contacts, Videos, Reminders, and Voice Memos. Third-party apps that are monitored include WeChat, Kid, Viber, WhatsApp, and QQ.
All of the data gathered by the app is encrypted, then delivered to your dashboard so nobody else can see what's going on. KidsGuard Pro is also affordable — much less expensive than hiring a private detective or needing to secure legal help for a loved one in trouble. You can purchase plans by the month, for three months, or by the year.
Last, but not least, you have access to customer support 24/7/365, so if you ever need assistance, it's there immediately.
Setting up iPhone Monitoring using KidsGuard
Anyone can set up iPhone monitoring using KidsGuard, and be started within five minutes or so. Let's go through the steps.
1) On the KidsGuard Pro website, simply click the Sign Up button and register an account. Determine which plan you wish to purchase and pay for it securely online using PayPal or a debit or credit card. Next, you need to select the operating system, which in this case will be iPhone/iPad.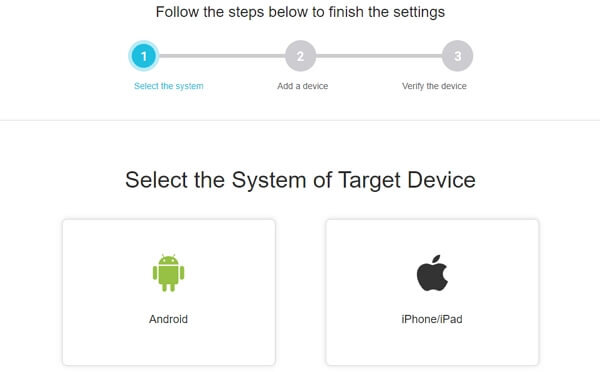 2) Next, enter the iCloud ID that is associated with the target iPhone or iPad. You'll need to know the password for that account, so be sure that you have access to that information prior to purchasing your KidsGuard plan. Tap Continue, and KidsGuard verifies the entered credentials. Once verification is complete, you're directed to the dashboard.
3) Using the KidsGuard Pro dashboard, begin monitoring the target iPhone. The first data sync usually takes longer than any subsequent sync. Once that sync is complete you can see what's happening.
Why Would You Want to Monitor Another Person's iPhone?
Earlier in this article we alluded to some of the reasons, but let's get into some details of the possible use cases for KidsGuard Pro.
Keeping Kids Safe
Especially with teen-aged kids, parents worry about where the kids are, what they're doing, and who they're with. Sure, you may think you trust your children, but you can't keep an eye on them 24/7. With KidsGuard Pro, you know exactly where your child is and what they're using that iPhone for. Hint to parents: if you're paying for the iPhone and its data plan, you should make sure that you know the iCloud password for that phone…which of course lets you enable monitoring.
Supervising Employees
Wouldn't you like to know if your employees are actually doing work rather then spending hours on social media? Monitoring employee usage of social media as well as their location can help reassure a manager that his or her employees are working and at the place they're supposed to be, not out shopping or at a bar with friends.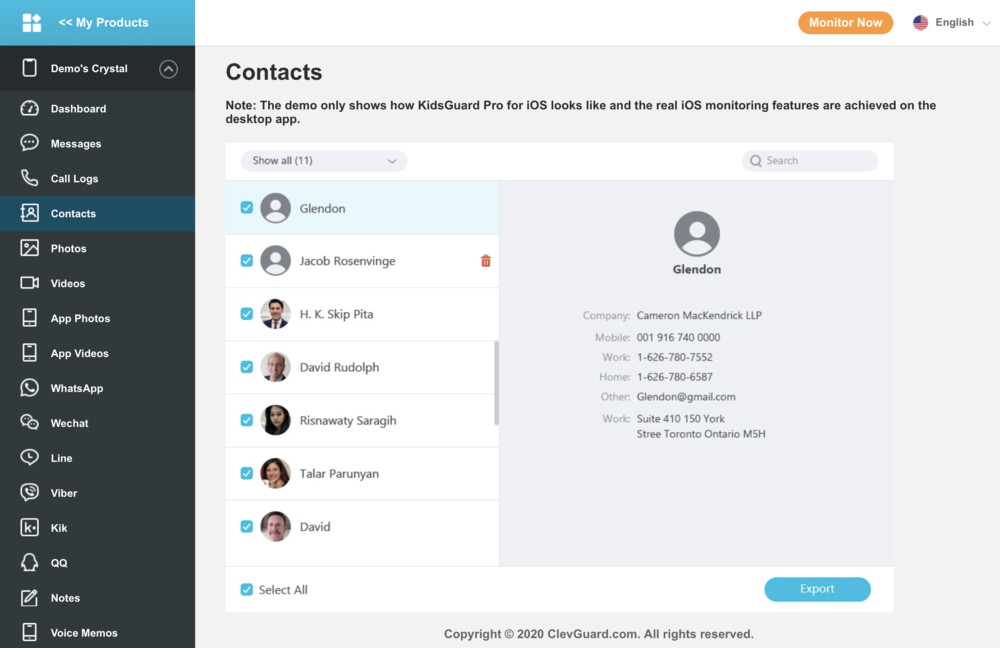 If your employees have access to important and valuable intellectual property, then you should know if they have competitors in their contact list.
Catching a Cheating Spouse
We hope that you have a happy and trusting relationship with your spouse, but if you've had suspicions that he or she is cheating on you, KidsGuard Pro can help by letting you know who your spouse is talking to or texting, as well as where they are.
In any of these situations, you can even find out if an app, message, video, or photo has been deleted.
---
Whether your monitoring needs are focused on one family member for a short time, or for a group of employees for the long term, KidsGuard Pro is the best possible way to keep track of what they're up to.