Here's an opportunity for Apple to sell more TV shows and movies on iTunes (if they can figure out a good sales pitch): according to a new GfK study (as noted by Variety) a majority of consumers has never rented or bought a digital copy of a movie or TV show. What's more, the average digital media collection is much smaller than physical disc collections or even VHS collections have been on average.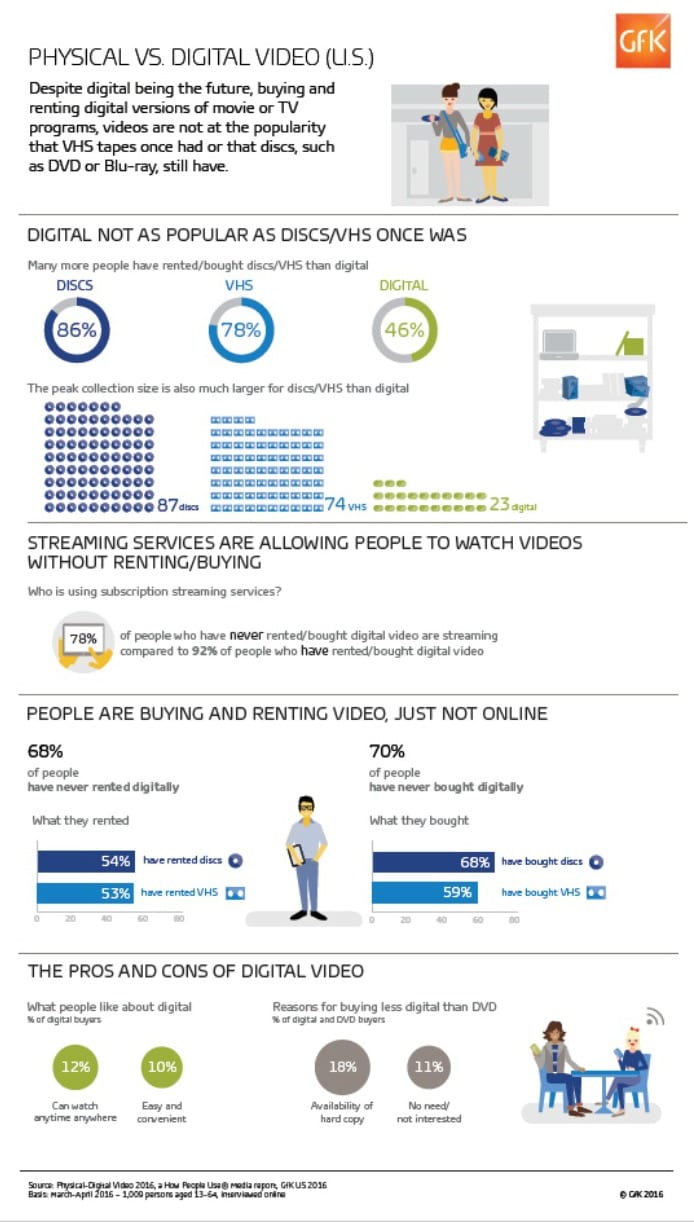 Forty-six percent of consumers have ever bought or rented a digital movie or TV show, according to GfK's recent Home Technology Monitor. In contrast, 86%of consumers have rented or bought a DVD or Blu-ray in the past, and 78% have done so with a VHS tape.
Thirty-three percent of consumers who do rent digital movies do so every month, compared to 60% who had done so with physical media in the past. And while the average DVD collection used to contain about 87 discs, digital collections are only made up of 23 titles on average.