Recently the Apple World Today staff — Steve Sande, Marty Stewart, and Yours Truly — put our heads together to make our predictions for 2020. Here's what my crystal ball shows: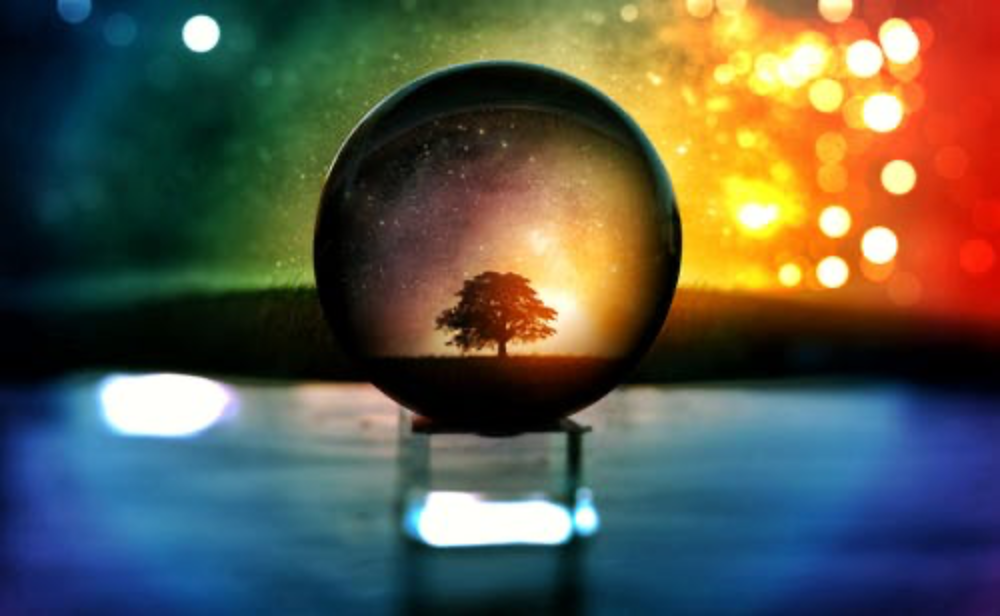 Macs
macOS 10.16 will be more of a polish release than one filled with new bells and whistles. However, it will add one new feature that I've long wanted: better HomePod pairing.
As 9to5's Ben Lovejoy pointed out in a "feature request" article, Apple really needs to add stereo-paired HomePods as a Mac sound output. Apple's own audio apps will happily allow you to select stereo-paired HomePods as a single output device. Not so the Mac itself, however. I can output Mac sound to Office Left or Office Right, but not to the stereo pair. Apple needs to fix this, and I think (hope) it will.
Along with the usual processor and GPU upgrades across the laptop and desktop lines, we'll see the 13-inch MacBook Pro replacd with a 14-inch model with the improved keyboard that the 16-inch version debuted with this year. The MacBook Air will also get a Magic Keyboard, but will remain at its present size (13-inches).
The 16-inch MacBook Pro will replace its paltry 720p FaceBook camera with a 1080p, or perhaps even a 4K model.
The 12-inch MacBook will return and will be the first Mac to sport an Apple-developed ARM processor. It will be harbinger of Macs to come — but WON'T have a touchscreen.
The 27-inch iMac will get a major overhaul, adding features formerly only in the iMac Pro: better speakers, a 1080p FaceTime camera, and the T2 security chip, and more. Apple will shrink the bezels and offer a bigger display area in (basically) the same size screen.
Speaking of the iMac Pro, it will be discontinued. I suspect it was a stopgap measure until Apple rolled out the modular Mac Pro. The 4K iMac and Mac mini will live on with updated specs, but no major revamps.
Finally, on the Mac front, Apple release Mac displays (27 inches and 21 inches) for those of us who can't afford the Pro Display XDR.
iPhones
iOS 14 will, of course, contain some new features, but will also be more of a stability/polishing upgrade.
The 2020 iPhones will come in four models: three with 5G support a lower-cost version without (the iPhone SE replacement). The three 5G models will come in 4.5, 6.1, and 6.7-inch versions with the latter sporting an OLED display.
iPad
iPadOS 14 will finally offer full mouse/trackpad support rather than the kludgy workaround Apple presently provides.
Most of the iPad models will remain the same size, although the 12.9-inch iPad Pro may see a (very) slight size increase with triple rear cameras a la those on the iPhone 11 Pro/Pro max.
Apple TV
The Apple TV (the set-top box, not to be confused with Apple TV+, the streaming service) will be offered in a "Pro" version targeted to gamers. It will sport the latest, greatest "A" processor and either: a) come with an Apple-made gaming controller (which would also work with Macs, iPads, and iPhones), or b) a discount for an Xbox or PS4 game controller.
The Apple TV Pro would come in 128GB or 250GB storage options. As for the "regular" set-top box, it will remain as is UNLESS Apple reduces it to a "stick" version akin go the Fire TV Stick.
Apple Watch
The Apple Watch Series 6 will get the sleep tracking features many expected in the Series 5. It will have better battery life. Apple will offer "smart" watchbands that add various functionality to the smartwatch without added complexity, and without increasing the price of the watch itself.
Misc.
2020 will see the release of Apple Tags, a tracking device that will compete with the Tile, and, if we're lucky, the long-awaited Apple Glasses. However, Apple won't roll out an Apple Car this year.