Approximately 65% of middle school students use a laptop, and more than 36% use a tablet. In addition, nearly 90% of college students own and use laptops on a daily basis.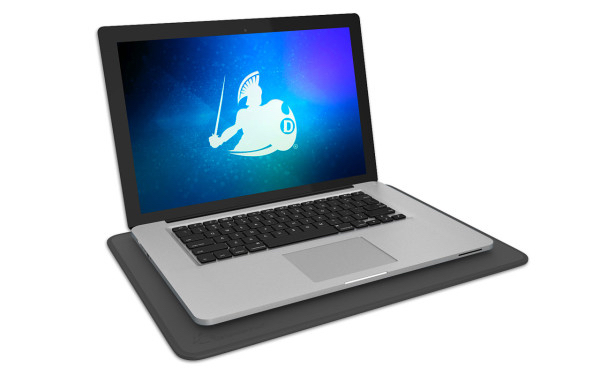 So what, you ask? Well, there's some scientific evidence suggesting that close exposure to laptop EMR emissions may cause a number of health concerns, particularly to young children who have less dense tissue and bone than adults. EMF radiation can cause fertility problems, cellular damage or DNA mutation, as well as create skin problems.
Enter the DefenderPad, designed as a replacement for lap desks, lap trays and laptop cooling pads. It's also designed to protect users from DNA damage, skin burns and rashes, and future reproductive issues. There are other radiation protection pads out there, but this is apparently only one that blocks both RF and ELF radiation.
The DefenderPad comes in versions ranging from smartphones to laptops up to 17 inches in sizes. Prices range from $69.99 to $109.99, depending on the model. Various DefenderPads can handle iPhones, iPads, MacBooks, MacBook Airs, and MacBook Pros.