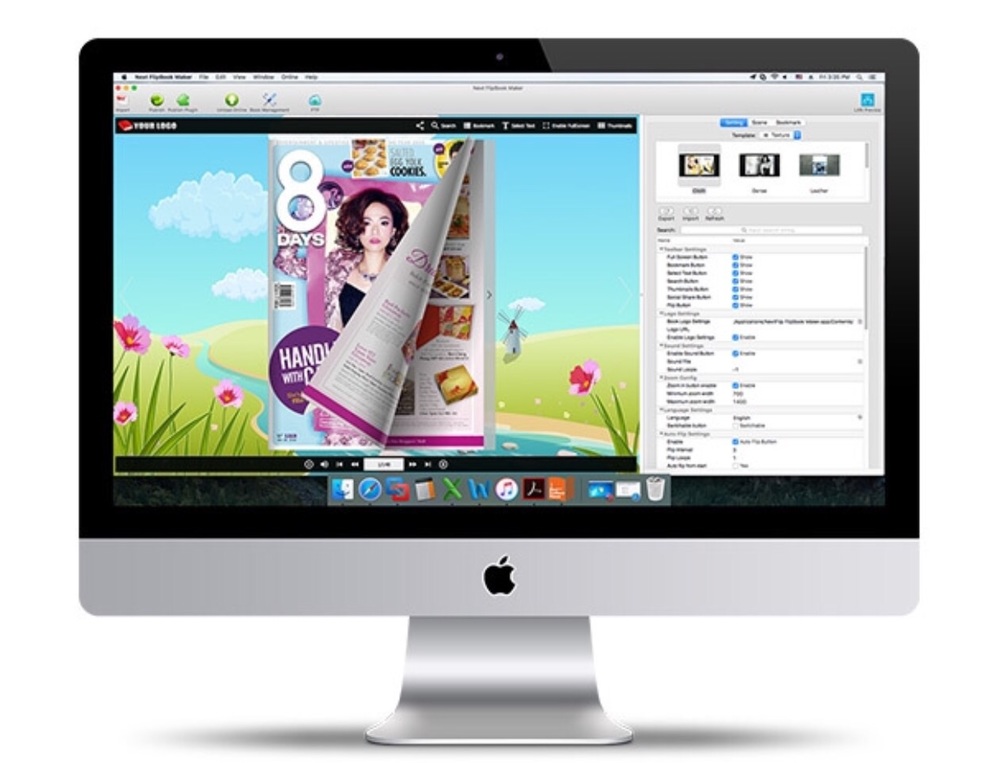 Looking for a way to create an eye-catching digital publication or provide an interactive splash to your website? Next FlipBook Maker for Mac transforms PDF documents into flipbooks optimized for desktop and mobile devices, then provides Google Analytics to tell you just how readers are engaging with your work.  The Apple World Today Deals Shop has this unique app for just $24.99, 74% off the regular $99 price tag.
Next FlipBook Maker provides the following functions: 
Easily create & share flipbooks
Convert PDFs to Flash flipbooks for desktop users & HTML5 flipbooks for mobile users
Get a unique flipbook URL
Connect to your Google Analytics account to get data
Add templates, scenes & music to your flipbook
Insert your logo & add links to your website
Preserve all links from the PDF into your flipbook
Whether you're creating a digital catalog for your customers or a family scrapbook, Next FlipBook Maker for Mac is the way to turn a standard old PDF into an immersive interactive experience.