About a month ago, we had one heck of a great deal on lifetime subscription to Zoolz Intelligent Cloud, the storage service that TopTenReviews named Number One for Best Business Cloud! If you missed out on that limited time offer, we're sorry…but we're giving you a chance on another Zoolz subscription. This time, it's a lifetime 100GB subscription for only $49.99.
What's so intelligent about Zoolz Intelligent Cloud? Using artificial intelligence, Zoolz provides companies with a unique approach to backup by analyzing and organizing their data to automate backup and organize data in a way that makes it immediately accessible from any device. 
Automates storing optimized/discoverable versions of all files on Hot Storage for instant access, & the original large version on Cold Storage
Streams all HD, 3D, 2k, & 4K video instantly or w/ preview snippets
Scanned document content is searchable in 22 languages
Filters results by owner, type, date created, date modified, dominant color (for photos), camera type, & more
Restores any file to any machine w/ a click of a button & without any intervention
Tracks all account activity in real-time under the same security treatment as NASA, Netflix, & the US government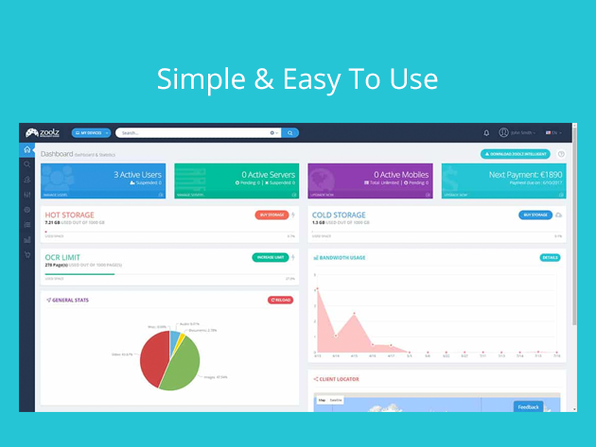 If you're not completely satisfied within 15 days of your purchase, no problem. Our friends at Stack Commerce will issue you store credit for the full amount of your purchase. 
Don't miss out on this deal today — act now to get your lifetime 100GB subscription to Zoolz Intelligent Cloud for $49.99.