Taking photos with your iPhone or any smartphone is fun…but limiting. After all, your phone usually has a lens that limits you to the equivalent of a 28mm wide-angle lens on a DSLR. Variety is the spice of life, and that means that having more lenses can help you take more exciting photos. We're offering a 3-in-1 Universal Smartphone Camera Lens Kit for just $9.99, letting you experiment with ultra-wide-angle, fisheye, and macro photography without breaking the bank.
Rather than requiring a special case or messy stick-on magnets, the RAWtronics lens kit uses an innovative clip that lets you attach any of the three provided lenses to your camera in seconds.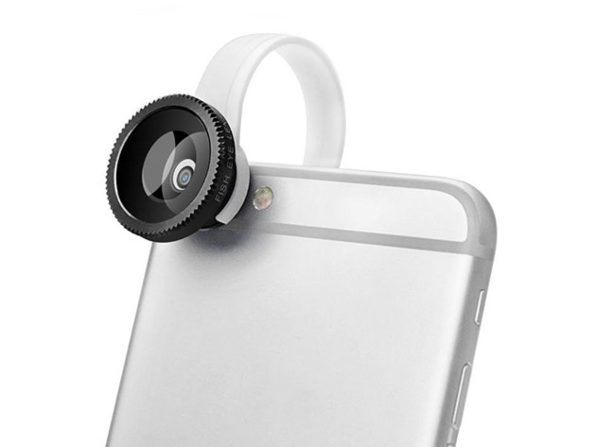 Capture up to 180° of any scene w/ the fish eye lens
Snap clear photos of miniature objects w/ the macro lens
Shoot expansive scenery w/ the wide angle lens (0.67x)
Easily attach the lenses to your smartphone camera lens
This deal ends shortly, so grab the lens kit while you can. It'll be ten bucks well spent!