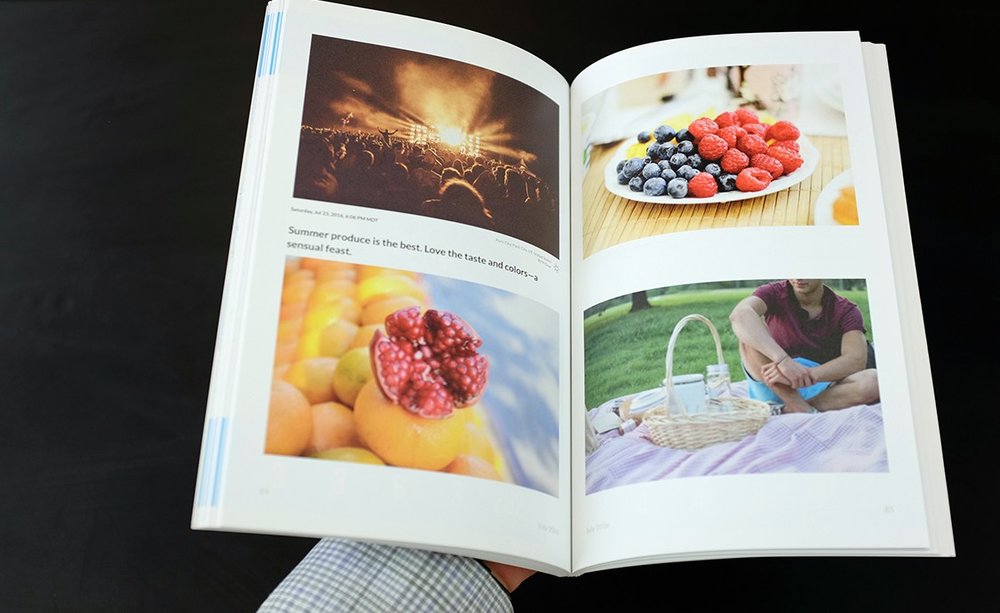 Keeping a personal journal or diary is a wonderful way to keep track of personal growth, and the best way to do it on any Apple device — Mac, iPhone or iPad — is to use the Day One app ($4.99, half-off sale). While many people are content to view the ups and downs of their lives within the confines of an app, others may prefer to see their lives unfold in a traditional book. That's the new feature of Day One that longtime journal writers are going to love — printed books.
The books are relatively inexpensive, costing anywhere from $14.99 for 50 pages up to $49.99 for a 400 page book. Have a need for a hardcover rather than the regular paperback cover? Add $5. Each book features a unique design, maps and stats, full-color photo printing on high-quality paper, and customizable covers and content. All of the creation, ordering and payment (via Apple Pay, naturally) is done within the Day One app for iPhone or iPad (see image below). There's no word on whether the function will arrive in the Mac app, but that seems like a natural move.
Since journals can be a very personal thing, the Day One app securely transfers your files to the printing facility, and printing is completely automated with no human intervention. All files are then deleted after the book is completed.
I've personally used Day One since it first appeared, and I find it a great way to keep track of how my life — and that of my friends and loved ones — is going. The printed books are another way to bring certain portions of your personal journals to life, and at the low cost that Day One is offering I think it's going to be a very popular option.