By Doug Sellers
I'm an engineer by trade, but an overgrown kid all other times. I've been wanting a "quality" drone for some time, but the price tag (> $1,000) led me to the low-cost drones on the shelf at the local discount store (<$100). You get what you pay for … low cost drones provide low cost thrills.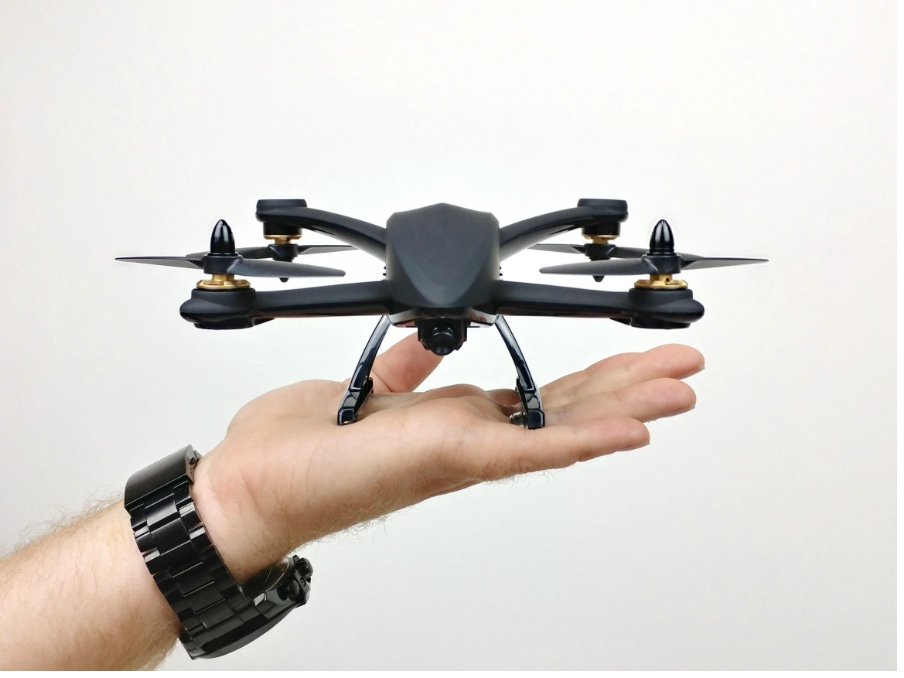 Lightweight = fly indoors = broken stuff = angry wife = fly outside with wind blowing = lost or broken drone. Simply put, low-cost, lightweight drones are not designed for outdoor use, so don't be fooled by the fancy packaging. They also have limited battery life (< 5 minutes at best) and the inability to have a "birds eye view" of what you're flying over
When I received the $295 DaVinci from Aerix Drones, I tore into the package like a kid at Christmas — although most kids don't have to push their grandkids out of the way to open a toy;  but it never stops me!
The packaging was simple and all parts were able to identify easily. Assembly was simple with the exception of propeller installation; if you buy a DaVinci, make sure the CW and CCW propellers are installed properly.
Pre-flight instructions were simple;  just remember there are three items to charge:  transmitter, monitor, and drone. The drone and transmitter had already been binded and paired, so it was a little confusing trying to do what had already been done.
And compass calibration was VERY confusing; more pictures would be very helpful. I became very frustrated with the fact that the user manual has absolutely no information on how to install the SD card, capture pictures, video, etc.  This is a huge miss. If you want to sell an affordable drone, the user is likely a beginner, so thorough, step-by-step instructions and lots of pictures are a must.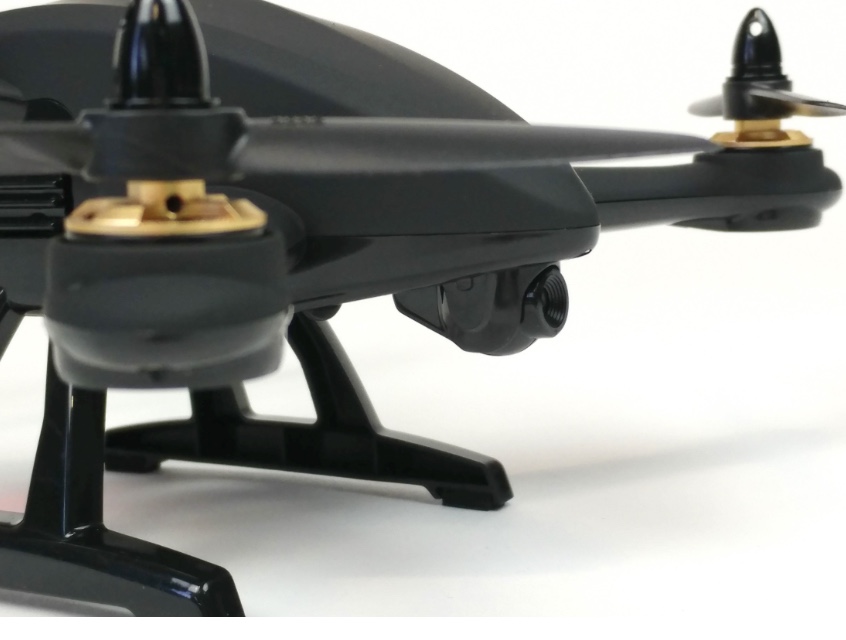 With all pre-flight work complete, I was ready to fly that baby, and headed outside (hey, I would figure out the photo and video stuff later).
I energized the drone … lights flashing red, green, blue; heart pounding.
I turned on the monitor and transmitter … the lift-off countdown began!!
I followed the arming procedure … nothing … again … nothing.
For the next 15 minutes, I changed my routine of turning on/off/on… both the drone and transmitter, using various techniques along with language that would have landed a bar of soap in my mouth as a youngster. Finally, after multiple attempts, the motors arm and the propellers spin. Woo hoo!
Upon take-off, I realized the DaVinci had impressive power in the rate at which it could climb and travel. The controls worked flawlessly.The drone is easy to fly and the video clarity was impressive. The battery lasted approximately 10 minutes before needing to be recharged.
The transmitter provides a wealth of information — more that most novices need, but cool to have!): battery level – transmitter and drone; signal strength, speed and distance, elevation, and GPS coordinates.
Pros of the DaVinci:
Good range … up to 250 meters.
Motors have amazing power, making the unit agile and fast.
The awesome Return Home feature has saved me more than once. During one flight, I lost it … could see it and could not hear it … and all the display showed me was trees.  I thought DaVinci was gone … I looked like Mona Lisa.  In desperation, I pressed the Return Home Key and waited … and waited … and here it came, landing with 10 feet of where it took off. Hallelujah!
Price tag – at less than $300, it's had to beat for the features it offer.
If you lose control, allow the directional and throttle sticks to return to home, and the drone will hover in place.  Cool!
Cons of the DaVinci code
The instructional manual needs to be rewritten for a novice.
It should include instructions on how to capture pictures and videos.
Only two spare propellers. Really?  Those dudes are spinning fast … and break when they hit stuff, so add $10 to the price and give us more propellers!!
In summary, don't waste your money on a low-cost Wally World drone unless you want to fly them indoors and drive the cat crazy.  Invest a little more and get A LOT more. 
Apple World Today Rating (out of 5 stars): ★★★★