Election years… As if 2020 isn't bad enough, we also have national, state and local elections this year, which means that the phone calls begging for candidate money have ramped up. Some of those calls seem to come from random phone numbers, but others are always from the same number. Here's how to block a caller on your iPhone.
1 – After you have either answered or refused the call, tap the Phone app icon then tap on Recents. You'll see a list of phone calls, both accepted and missed.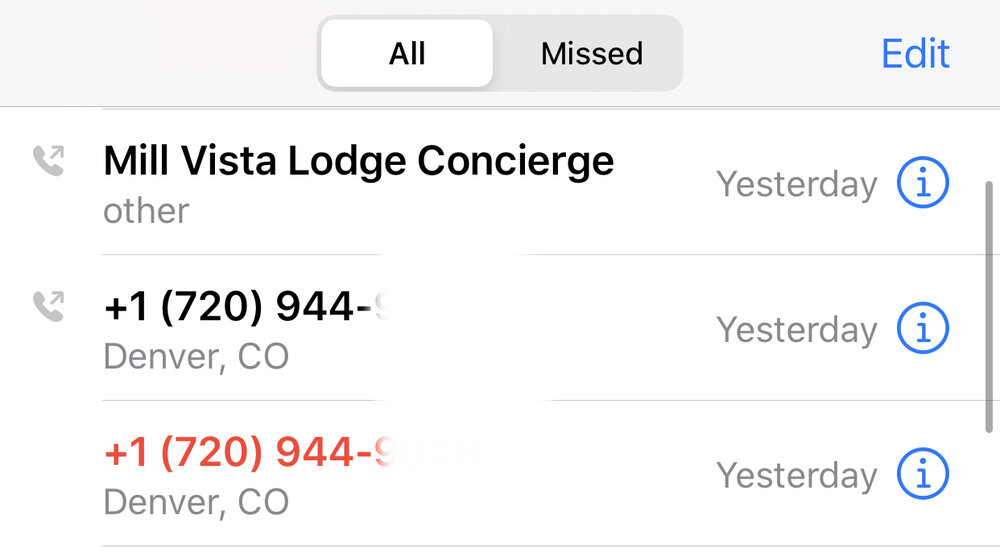 2 – Tap the circled information icon ( the letter i) on the right side of the call listing.
3 – An informational screen appears showing the time of the call and giving you the option to message the person, call them, and so on. At the bottom of the screen is a single button marked "Block this Caller". Tap it.
4 – A dialog appears:
5 – Tap the Block Contact button. You'll never get another phone call, message, or FaceTime call from that person or organization again.
iOS 13 (and later) method
WIth iOS 13 and later, there's an even better method, which allows you to block any callers who are not in your contact list.
1 – Launch the Settings app
2 – Tap Phone
3 – Scroll down until you see "Silence Unknown Callers. Tap on the button to enable this function (the button turns green).
As you can see, this doesn't let calls from unknown callers ring on your phone, but they can leave voicemail (usually only legitimate calls come through) and they are displayed on the Recents list. The only calls that will ring your phone are coming from contacts, numbers you've recently called, and from Siri Suggestions.