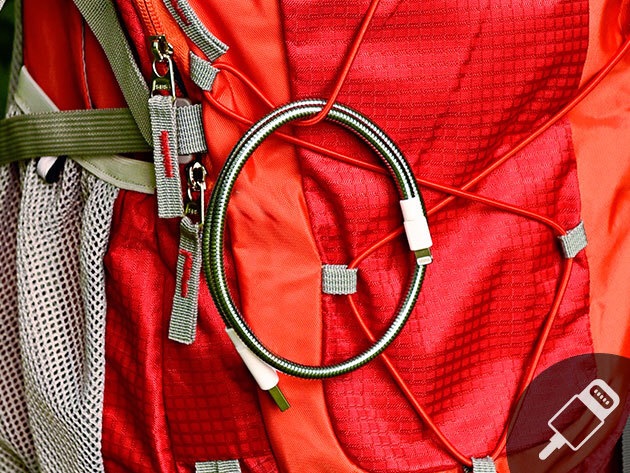 Tired of Lightning cables that fall apart after a little bit of use? Fuse Chicken's amazing Titan Lightning Cable uses two layers of flexible high-strength steel in a Made-For-iPhone (MFi) certified Lightning cable that can stand up to years of abuse. The Apple World Today Deals Shop has the Titan Lightning Cable on sale for a limited time for just $22.49, a full 24% off of the suggested retail price.
Titan cables are meant to last for years, through an innovative and proven design:
Keep your devices safe w/ MFi certification
Loop to your keychain, belt loop, bag, etc.
Easily extend to your USB port & plug in
Enjoy durability of industrial strength steel
Avoid dealing w/ frayed ends & damaged connector housings
Carry in your backpack, briefcase or purse w/o taking up too much space
They won't be available at this price for long, so order your Titan Lightning Cable today!

Today is also the last day to enter the Apple World Today / StackCommerce giveaway of an Apple 12-inch Retina Display MacBook worth $1,299. You can't win if you don't enter, so click here to make your entry before time runs out at 11:59 PM EDT tonight.