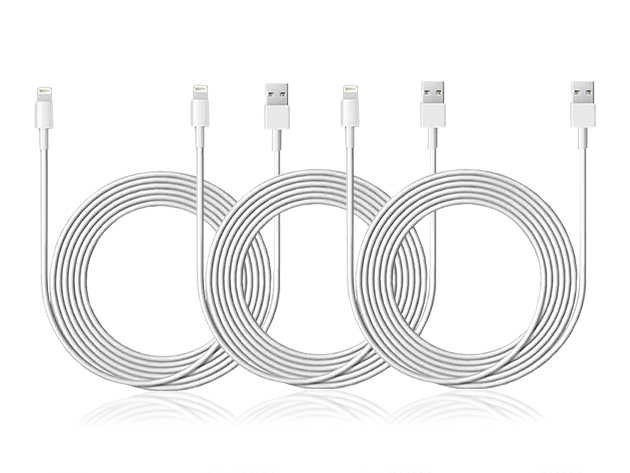 One of our top-sellers in the Apple World Today Deals Shop is back again by popular demand! We have three 6.5-ft. MFi-certified Lightning charging cables for just $21.99.
Most Apple fans just can't keep enough Lightning cables around. Occasionally you'll lose one by leaving it somewhere, sometimes they get turned into a puppy or cat toy and are covered with teeth marks. So why not pick up a few of these three-packs for your future needs? Any time you need a Lightning cable, you'll have one ready to go.
It's not too early to start thinking about those holiday gifts, too — this makes a wonderful stocking stuffer or "Secret Santa" gift, and at 50% off the normal price, you can't go wrong. Get 'em today before they're gone from the Deals Shop forever!