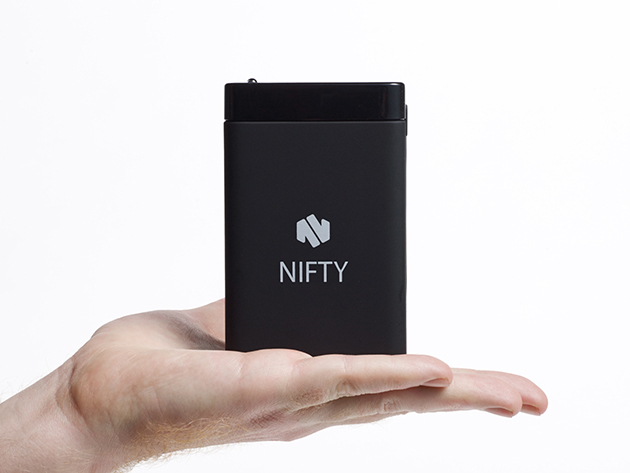 Keep all of your devices — whether it's a USB-C MacBook or MacBook Pro, or any other device that uses a classic USB-A type connector — charged and ready to go with today's deal. This Nifty C PowerPod battery pack (US$49.99) features Qualcomm Fast Charge 2.0 technology for ultra-fast charging and a 10,000 mAH battery to provide plenty of power for your devices.
Smartphones like your favorite iPhone can be charged up to 6 times faster than they'd get a charge from a regular, run-of-the-mill battery pack, and USB devices like GoPro action cameras can be charged up to 9 times faster.
Chargers with the Qualcomm Fast Charge 2.0 technology built in usually retail for much more, but this battery pack is available for a limited time from the Apple World Today Deals Shop for just $49.99. Get 'em while they last!