Let's face it — not everybody needs or wants an Apple Watch. What if you could have a regular, good-looking watch that linked to your iPhone or Android smartphone and could send you notifications from hundreds of apps, for just $29.99. That's the Martian Notifier Smartwatch, and it's our special deal of the day in the AWT Deals Shop.
In case you didn't watch that video, here's what this fun and inexpensive smartwatch can do for you:
Get push notifications from any of hundreds of apps
Assign custom vibration alerts
Snap pictures using a remote trigger
Set up to 5 individual or recurring alarms
Receive alerts when you're walking away from your phone
Easily find your phone by tapping a menu to call it
Access a digital world clock
Quickly check local weather conditions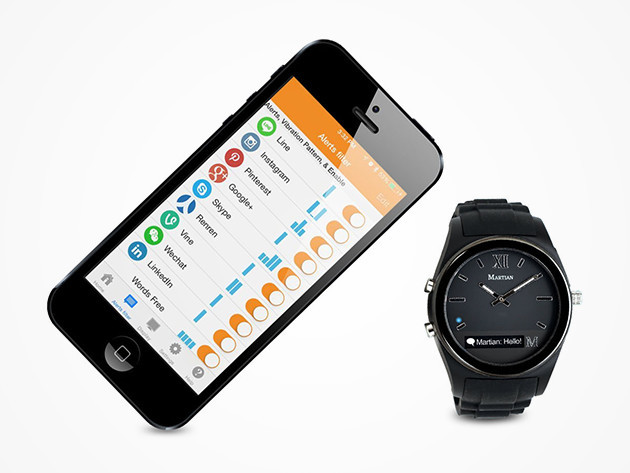 At this price, you can pick up several Martian Notifier smart watches for holiday stocking stuffers. Like most of our deals, this won't last for long, so get over to the AWT Deals Shop right now and order your Martian Notifier!