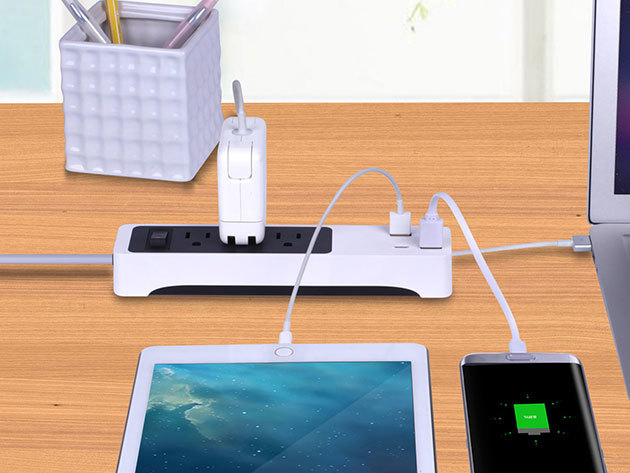 When you're traveling the world like I am right now, you quickly become aware of just how handy extra power outlets — both the regular type and USB power ports — can be. Our Apple World Today Deals Shop has a great bargain today on a Kinkoo Surge Protecting Power Strip complete with 3 plug-in outlets and 4 USB power ports (one of which is USB Type-C) for just $24.99.
It's perfect for plugging in a MacBook or two while charging a pair of iPhones and a pair of iPads — all at the same time. With a total power rating of 1100 Watts and surge protection rated at 180 joules, you'd be surprised to know that it's all packed into a compact strip just 8 inches long.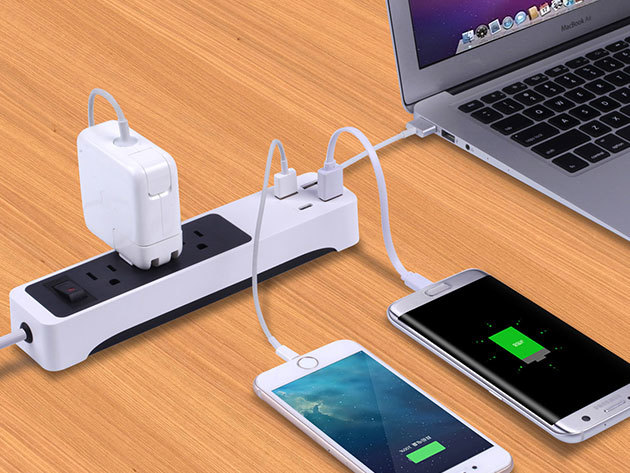 A 6-foot long power cable gives you extra flexibility in where you plug in the Kinkoo Power Strip, and the Type-C connector is perfect for powering your MacBook or new MacBook Pro. Order now, and you'll definitely get the power strip before Christmas — it's perfect as a gift for friends or family who travel frequently.