When it comes to security, Macs are pretty safe. But new sophisticated malware can sneak in at any time and wreak havoc on your secure little world. It's even worse if you have a Windows virtual machine running, as that machine is not only more susceptible to malware and viruses, but many folks don't even think about protecting virtual machines. We have just the solution: Intego Mac Internet Security X9 for just $24.99.
X9 provides real-time virus protection, scanning your Mac and any virtual machines to keep them safe from malware. It's a cinch to install, and perfect for the less tech-savvy members of your family as it almost runs by itself.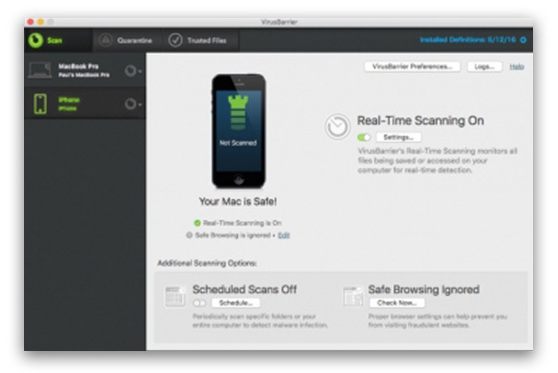 One of the best features is protection from phishing attacks, those nasty attempts to have you hand over passwords to things like your bank account, investments, and so on. X9 protects your sensitive personal information by implementing anti-phishing protocols that check for those fake websites.
Buy Intego Mac Internet Security X9 today, and you'll get the software instantly. The license is good for one year and includes all updates that will be made over that one year period. Stay safe out there!