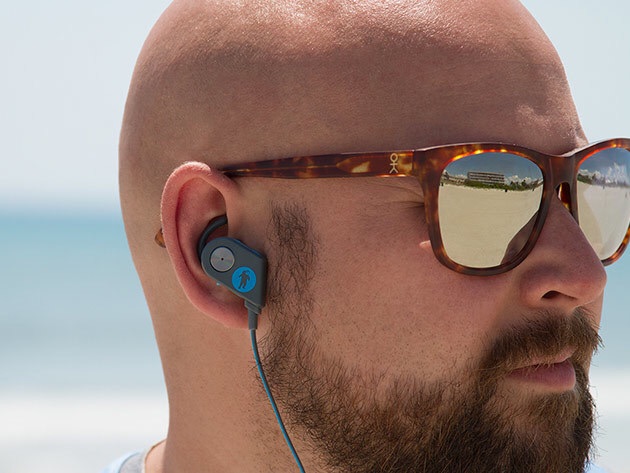 Worried that Apple's AirPods are too expensive and easy to lose? Then take a look at the new FRESHeBUDS Pro Magnetic Bluetooth Earbuds, available at 66% off the usual price — just $39.95!
I've tried these 'buds and they sound amazing! The two earbuds have those "ear hooks" so they stay in place while running or doing yard work, and when you're not listening, they attach to each other magnetically around your neck. Pull 'em apart, and they automatically link up to your iPhone. What other features do they have?
Designed to be sweat & water resistant
Features unrivaled sound quality for compact size
Includes a battery that lasts for up to 10 hours of playtime
Fully charges up in just 90 minutes
Connects to your smartphone via Bluetooth as soon as you pull apart the earbuds
Allows you to answer calls straight from the earbuds w/ a built-in microphone
Designed to be comfortably lightweight & secure in your ears
Turn off when placed together, turn on when pulled apart
Like most gear sold through the Apple World Today Deals Shop, the FRESHeBUDS deal includes free shipping in the US. Why wait a month or more for expensive AirPods when you can get water-resistant FRESHeBUDS that will stay in your ears?