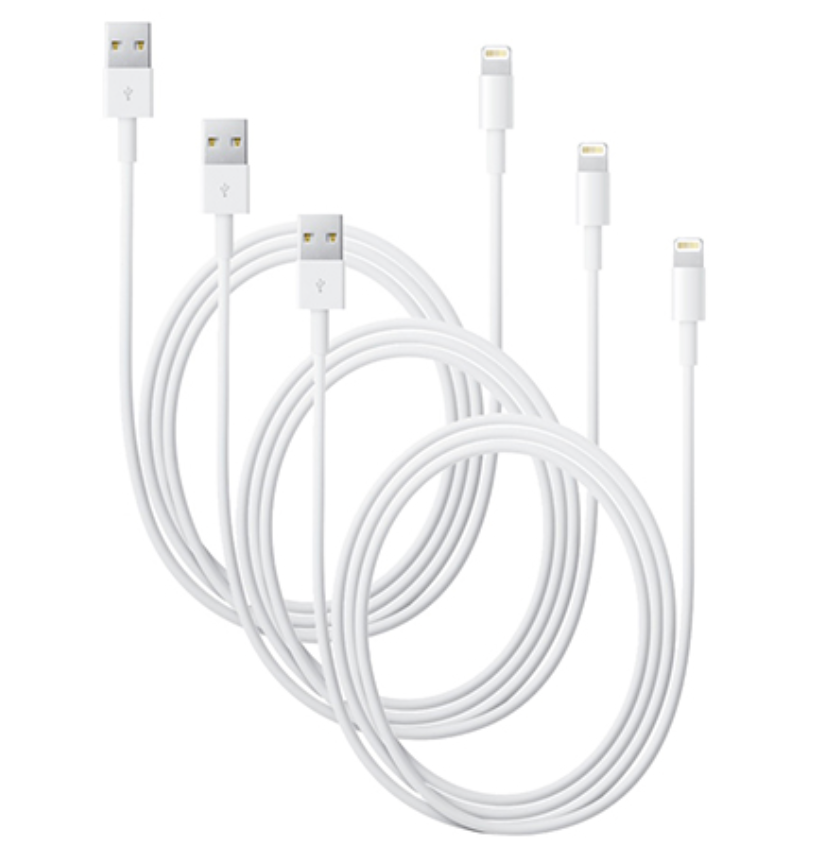 As I remind myself every time I go on a trip, you can never have enough Lightning cables. Whether you're charging your iPhone in the car or trying to charge up all of your Apple tech in the hotel room at night, having enough Lightning cables around is key to keeping everything running. We have a deal on Apple Lightning cables that are normally $19 each — Apple World Today readers can get three 1-meter Apple Lightning cables for just $21.99.
These are Apple cables that, of course, carry Apple's Made for iPhone/iPad certification. On one end, you have a standard USB 2.0 plug that goes into either your Mac's USB port or into a USB power adapter (not included). On the other end is the Lightning adapter you need to charge all recent iPhones and iPads.
This deal is time-limited, so order your three-pack of Apple Lightning cables today.