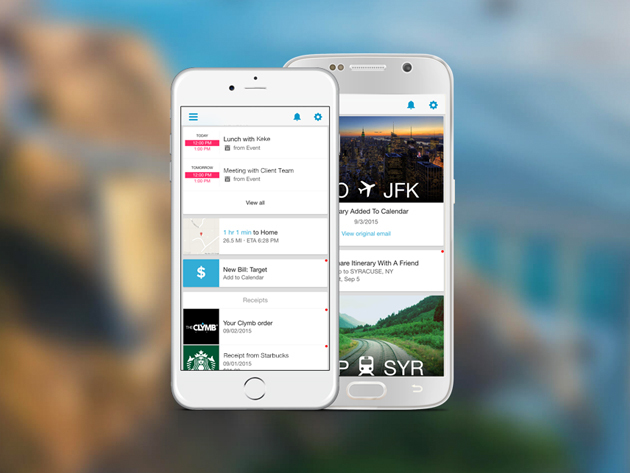 Wouldn't it be nice if you had just one iPhone app that could keep track of everything in your life? EasilyDo is a virtual assistant that takes care of all of the details of day-to-day living, and we've got a deal on a lifetime subscription to EasilyDo for just $19.99.
What can EasilyDo do for you?
Receive updates on your package shipping status
Be notified of a gate or departure change on flight itineraries
Update your contacts lists when EasilyDo digs for contact info hidden in emails
Save time going through your emails, because EasilyDo notifies you which emails need a response
Keep your event confirmations, like restaurant reservations & movie tickets, in one place
Stay current w/ your contacts' birthdays & anniversaries & draft best wishes to send
Automatically save docs to Dropbox
Set alerts for emails & auto-forwarding
That's in one app — no need to bounce around between apps to take care of the details. This lifetime subscription to EasilyDo would normally cost you about $200, but our friends at StackCommerce managed to get a deal for Apple World Today readers — $19.99. Get it today!