CloudApp is a powerful collaboration tool used by teams around the world for capturing, annotating, and sharing screenshots, GIFs and screen recordings. It's trusted by over 2 million professionals, including employees of Slack, HBO, Facebook, Foursquare, and more. You can get a lifetime subscription to CloudApp for only $29.99 with our daily deal — a savings of 97 percent off of the regular price!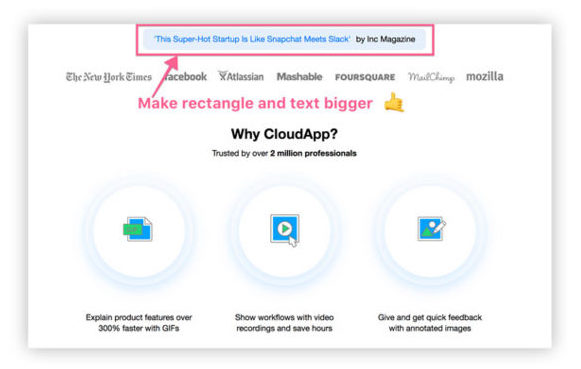 Screen capture GIFs, HD screen recordings, & screenshots directly to a shareable link
Integrate w/ Slack, HipChat, JIRA, Zendesk, Github, & hundreds of others to complete unify your workflow
Annotate screen captures w/ fast precision
Control who accesses the content you share & for how long w/ advanced share settings
Search for your screen captures in a single simple interface
Get the insights you need w/ analytics of who has viewed your drops from where, & other detailed stats
Customize your drop screen to ensure everyone who visits your screen captures has a good experience
Your license is for two seats, unlimited screenshots, annotations and drawings, and screen recording (up to a 2GB maximum file size) and up to 4GB/day of uploads. You'll get premium support, and any updates that come along are yours as well!