If you need a sleek stand for the 2020 iMac (or any earlier model with the same design), Twelve South's US$79.99 Curve Riser is a good choice. The metal stand, inspired by the Curve for MacBook, is both functional and good-looking. However, it loses points as you can't adjust the height to your preference.
It's also great for using with monitors that have bases up to 10 inches wide. The Curve Riser raises iMacs or monitors 4.25 inches for a more comfortable viewing angle. This helps reduce eye and neck strain by promoting good posture. However, the 4.25 inches is just a bit too high for my tastes.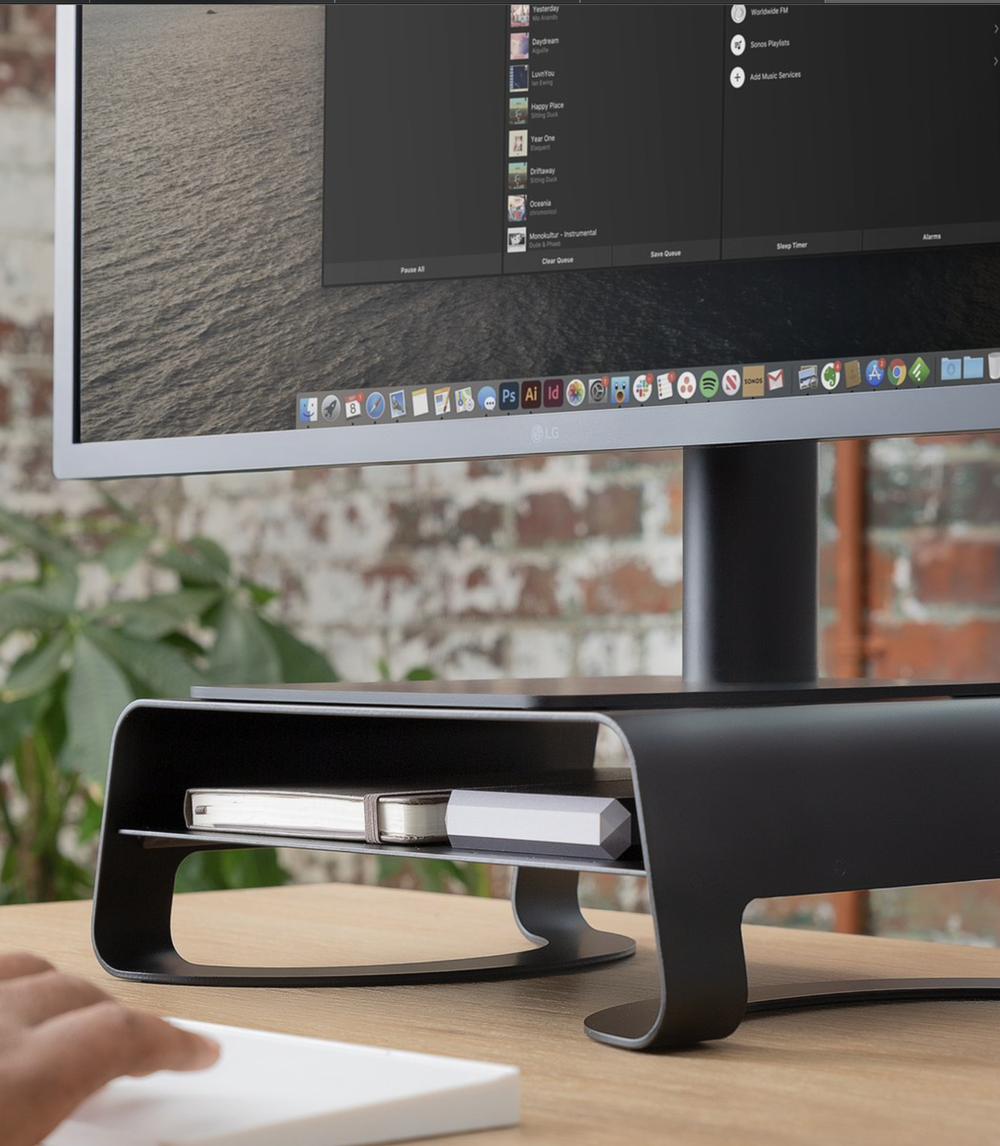 The stand also improves ventilation for your Mac, as well as opening up some desktop real estate by adding a storage shelf for storing hard drives, an iPhone, iPad, AirPods, etc. It's also great for stashing a Mac min and connecting it to an eternal drive. This helps you declutter your desk for a cleaner work environment.
As best as I can tell, the Curve Riser — which is 10 inches by 9.6 inches — can support up to 31 pounds. The 27-inch iMac weighs 21 pounds, so it can handle pretty much any Mac or display you place on it. Its black design also a fine aesthetic match with all Apple desktops and laptops.
Apple World Today Rating (out of 5 stars): ★★★★