Corduroy Code has debuted Videoloupe, a video player and editor for macOS. It's designed to bridge the gap between basic video players and professional editing suites.
Videoloupe provides a mix of playback controls, editing tools and export options. Features like track removal, lossless trimming and watermarking can be performed without the need of a complicated timeline editor or the hassle of dealing with projects, according to Kenny Carruthers, founder of Corduroy Code and developer of Videoloupe.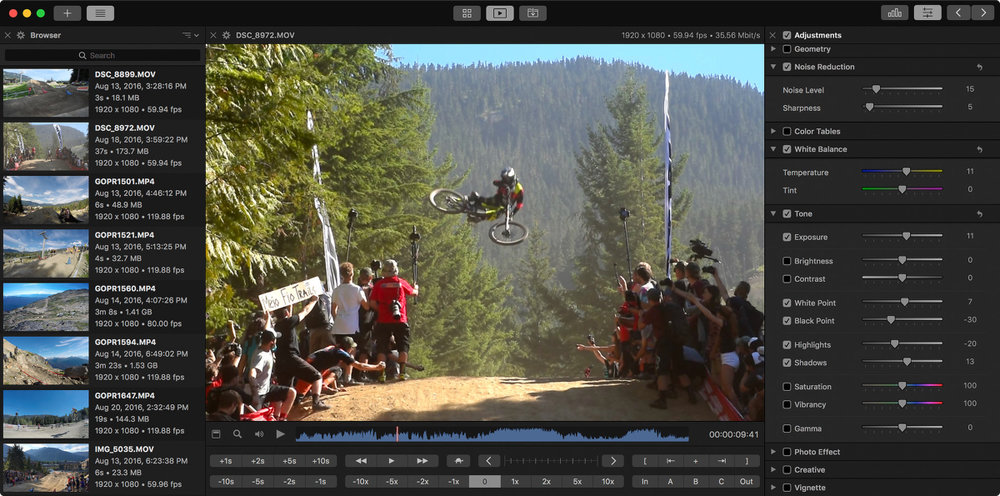 Users can adjust the color, tone and creative look of a video as easily as adjusting a photo, he adds. The built-in media browser allows users to play multiple videos side-by-side. For more advanced video analysis, users can synchronize the playback of up to nine videos using a single controller. Videoloupe's exporting options include video resizing, retiming, format conversion and ways to extract video frames as images.
Videoloupe requires macOS 10.12 or newer. It normally costs $29.99. However, in celebration of its, Corduroy Code is offering users 25% off the normal retail price. Users can enter the coupon code "VL25LAUNCH" at the time of purchase to receive the discount. This is a limited time offer that expires on April 9.