RCS Software has released Combo Cleaner: Antivirus and System Optimizer 1.0.6, an antivirus and system optimization application for macOS 10.10 and higher.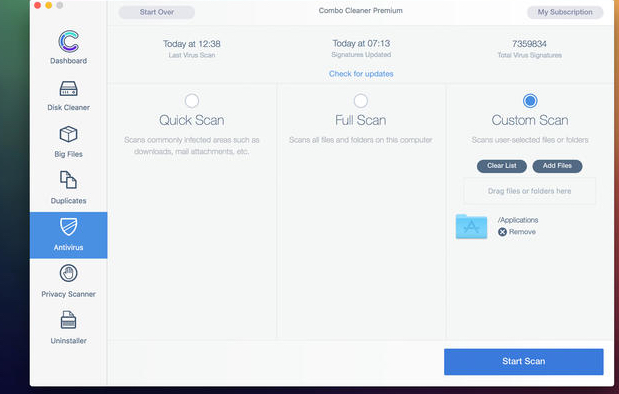 The suite of tools allows you to scan your Mac for viruses, find duplicate files, uninstall apps, scan for privacy issues, remove junk and obsolete files, and more. Combo Cleaner also keeps you informed of the amount of your computer's free disk space and memory, as well as the system's CPU load.
While Combo Cleaner is free to download in the Mac App Store, it also offers a premium subscription option, which enables additional features. Subscriptions are available via an in-app purchase. Pricing is US$2.99 monthly, $14.99 for six moths, and $25.99 annually. The Combo Cleaner free version offers a Disk Cleaner feature, designed to ensure that your Mac is free of junk and obsolete files.