If you want a quality pair of headphones but aren't willing to shell out mad cash for sound quality that is only noticeably better for studio engineers . . . yeah, I said what everyone is thinking …. then Coloud's No. 8 and No. 16 headphones could be a great option for you.
Both pair of headphones sport a user friendly, built-in mic and remote. I did find it useful to read the instructions on how to use the button remote to get the most benefit from it. Below you will find a screen grab from Coloud's website showing how to get to most out of this feature.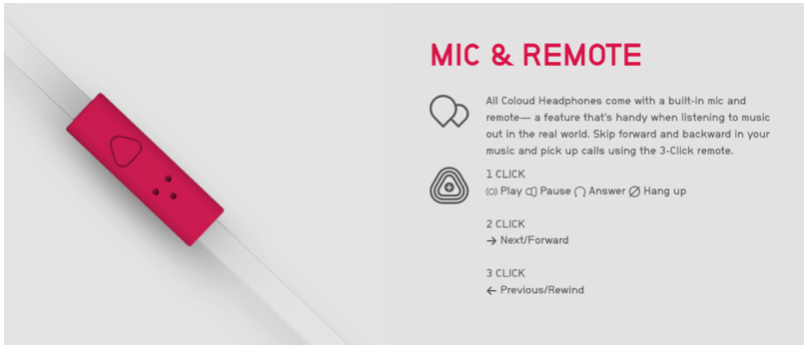 Another great feature both headphones share is the unique tangle-free system (pictured below). The flat cable, paired with the ZoundLasso, create an easy-to-store, tangle-free convenience. However, I feel this is one of those unnecessary features that is just there for bragging rights when, in reality, no one really uses it. Or maybe that's just me.
The last similarity is my favorite and the best feature that Coloud products have; flexiblity and durability. Coloud headphones are made with minimal parts and mechanical construction. To put this to the test I handed both pair over to my 11-month-old daughter and let her go to town playing with them (with supervision, of course) When I wrangled them back from her they were the in same condition as when I took them out of the box. In my book, that is a GREAT selling feature.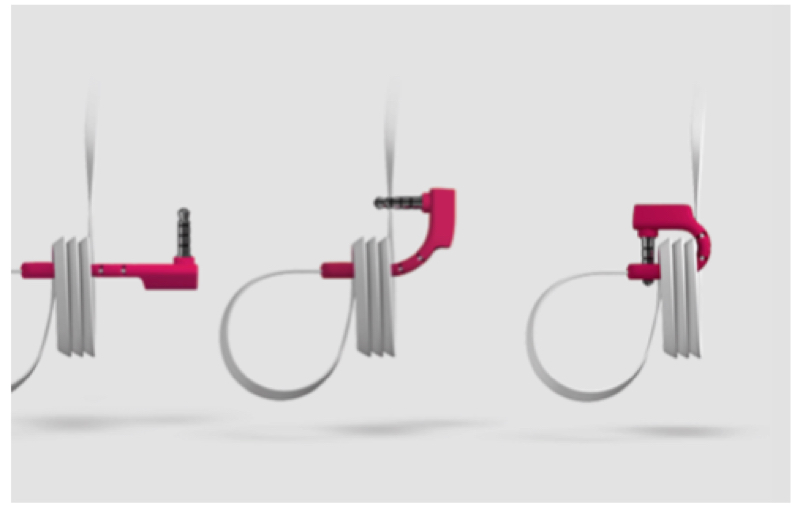 Both headphones are lightweight and budget friendly. No. 8 is the lighter and smaller of the two. Still, of the two styles, I like the No. 16 style more. The No. 16's larger design offers a better sound barrier against the outside elements. Another benefit that the No. 16 style has over the No 8 is its folding hinges, which allow you to fold the headphones into itself for easier storage while traveling.
With a price of $29.95 for the No. 8 and $39.95 for the No. 16 style, it's hard to go wrong with either. Both have quality without a cash sting. If you are in the market for new headphones and want something you can throw in your suitcase and not worry about them breaking, I recommend these.
---