Apple has updated Clips, its app that allows iPhone and iPad users to create "expressive videos." It lets you combine video clips, photos and music into videos to share with friends through the Messages app, or on Instagram, Facebook and other social networks.
The update includes dozens of new graphic overlays and posters, plus usability improvements. Users can now add classic Disney and Pixar characters to their videos.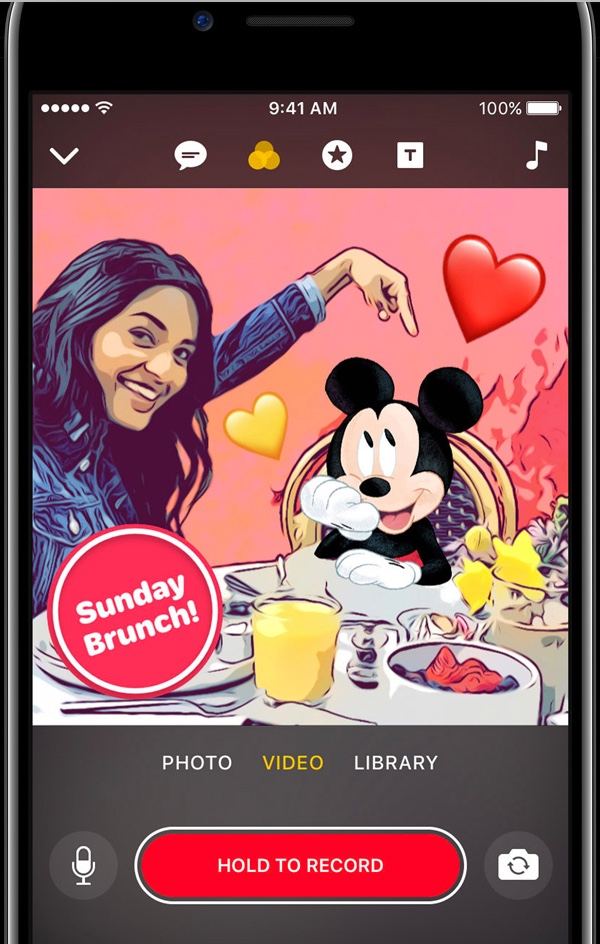 Clips 1.1 features animated overlays of Mickey Mouse, Minnie Mouse, Donald Duck and Daisy Duck. The app also includes characters from Pixar's Toy Story and Inside Out, so users can choose to star with Woody or Jessie, or show their emotions with Joy, Fear and others. To complement the collection of characters, new Disney-designed posters can be added to videos as l title cards to help tell a story.
Clips 1.1 also adds 10 new Apple-designed overlays and 12 posters that feature dramatic graphics, beautifully rendered backgrounds and customizable animated text. From glistening water to slow motion billowing smoke and 3-D pop-up art, the new poster designs bring more versatility to iOS video creation.
Clips is available on the Apple App Store for free. It's compatible with the iPhone 5s and later, the new 9.7-inch iPad, all iPad Air and iPad Pro models, iPad mini2 and later, and iPod touch 6th generation. Devices must be running iOS 10.3 or higher.