Claris International, a wholly owned subsidiary of Apple, is welcoming the global Claris Community to a free, virtual Engage 2020 conference on August 4 and 5. Although the COVID-19 pandemic prevented a traditional in-person event, it accelerated the demand for software-powered innovation known as "digital transformation," according to Claris CEO Brad Freitag.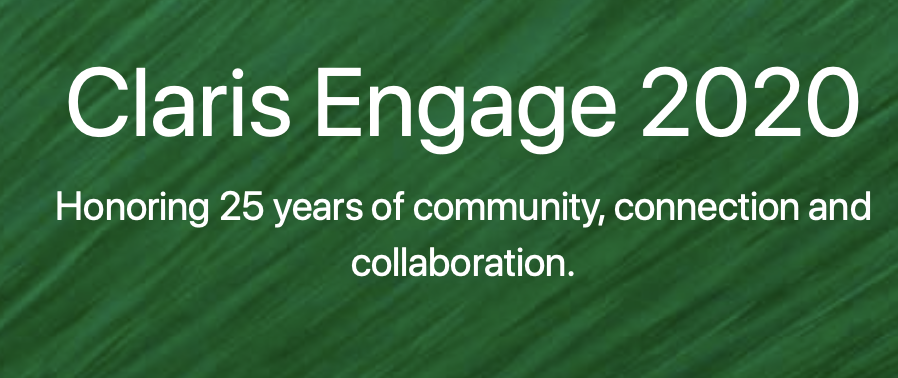 The Claris Community, using Claris' leading low-code software platform, meets annually to share ideas and best practices to enhance the "Built on Claris" custom apps they create for businesses, education, and government. This year's event comes on the heels of Claris' two newest product releases: FileMaker 19, the first "open" release of the company's flagship low-code development platform, and Connect, a new integration and automation product that allows people without coding experience to connect applications, such as Salesforce, MailChimp, Box, or Slack, into time-saving integrated solutions.
The Engage 2020 opening keynote, "Delivering the Promise of Digital Transformation," kicks off two days of educational and interactive sessions led by Claris executives and community members. With registration already open, demand is high for sessions ranging from modern design, cloud deployment, and security, to emerging technologies like machine learning and the Internet of Things, says Freitag. he closing panel on the "Low Code Boom," spotlights the disruptive power of the low-code movement and features Freitag along with leaders from Booz Allen Hamilton, Safeguard Medical, and Solis Digital.
All current and aspiring developers, as well as curious problem solvers, are welcome at Engage 2020. View the full Engage 2020 program and register for free at https://community.claris.com/en/s/engage.