The upcoming "iPhone 7" will, according to rumors, drop the traditional 3.5mm jack and support only Lightning-based headphones and wireless headsets. Now Cirrus Logic has released its MFi Headset Development Kit, a reference platform that is designed to help original equipment manufacturers quickly develop new Lightning-based digital headsets.
It provides a complete high-performance, digital-headset solution and a reference iOS application to support the rapid development of these emerging consumer products, according to Carl Alberty, vice president of Audio Products Marketing, Cirrus Logic.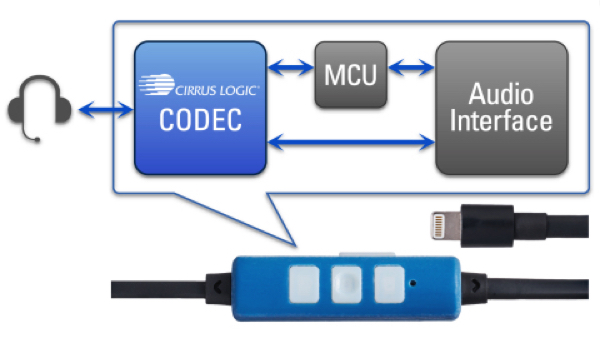 "The MFi Headset Development Kit demonstrates the advantages of Lightning-connected headsets over conventional analog headsets," he adds. "For example, digital connectivity with an integrated, high-performance DAC and headphone driver delivers high-fidelity audio to the headphone speakers. In addition, Lightning-connected headphones can interact with an iOS app to create a more custom audio experience, such as personalized EQ settings."
The Cirrus Logic MFi Headset Development Kit includes a form factor reference design and a development board for debugging, as well as MCU programming and audio performance measurement. Both boards are pre-programmed to support a demonstration of high-performance digital audio playback and voice capture, enabling developers to evaluate a prototype within minutes.
The design can be adapted to any headset form factor, including earbuds and over-the-ear designs. The Cirrus Logic HiFi MFi Headset Development Kit is available to MFi licensees through the MFi procurement portal. Click here for more information on the MFi program.
---
Acronis True Image Cloud 2016The Easiest, Fastest and Most Powerful Way to Backup Your PC, Mac and Mobile Devices