The iPhone 8, iPhone 8 Plus and iPhone X comprised about 61% of iPhone sales in the U.S. according to a new consumer study from CIRP — as noted by 9to5Mac. That sounds good, but it's lower than the 72% share iPhone 7 and iPhone 7 Plus took in the same quarter in 2017.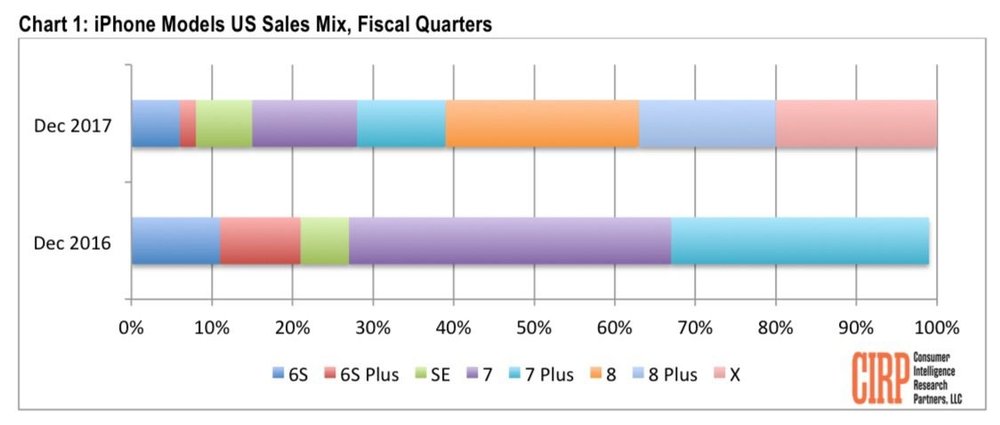 From October to December 2017, the iPhone 7 and iPhone 7 Plus accounted for about a quarter of sales in the US as reported by CIRP. The 6s and 6s Plus held an 8% share. The SE sold about as much as the 6s series in the same period despite no update.
The CIRP study analyzes product mix within the iPhone range. As noted by 9t5Mac, it doesn't comment on total iPhones sold in the U.S., which other reports have claimed are on the weaker side.