Cindori has introduced VR Desktop, an $19.99 app that lets you use macOS together with Virtual Reality (VR) headsets. It requires macOS 10.11 or later and Oculus Rift DK2.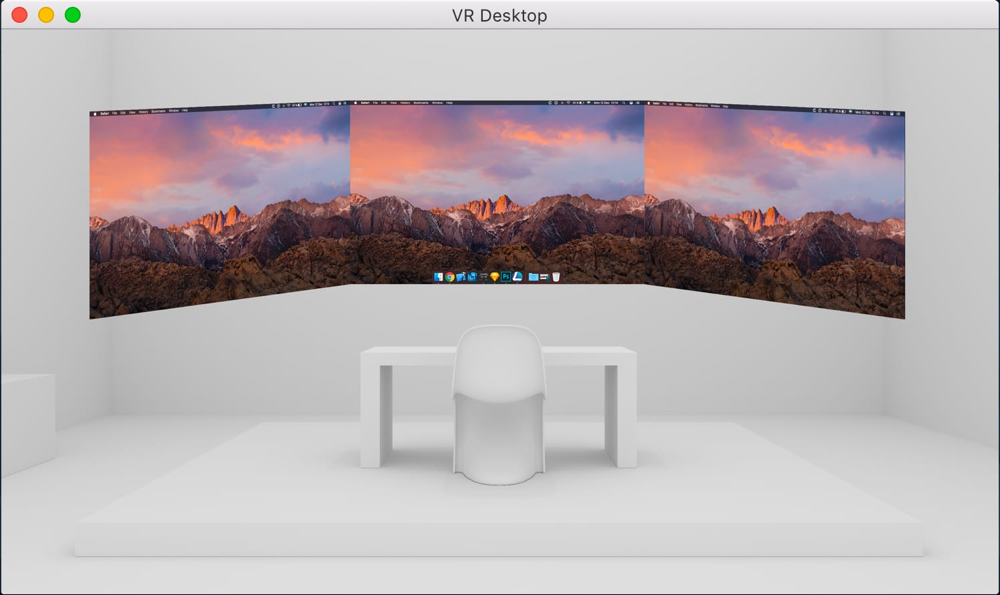 According to the folks at Cindori, VR Desktop allows you to:
Create a giant virtual multi-monitor workspace that works seamlessly with macOS and third party applications;
Play games and watch movies in custom virtual environments;
Enhance your macOS experience by loading custom virtual environments with a multiple screen setup.
For now VR Desktop only works with the the Oculus Rift dev kit (DK2). However, Cindori plans to support other VR headsets.