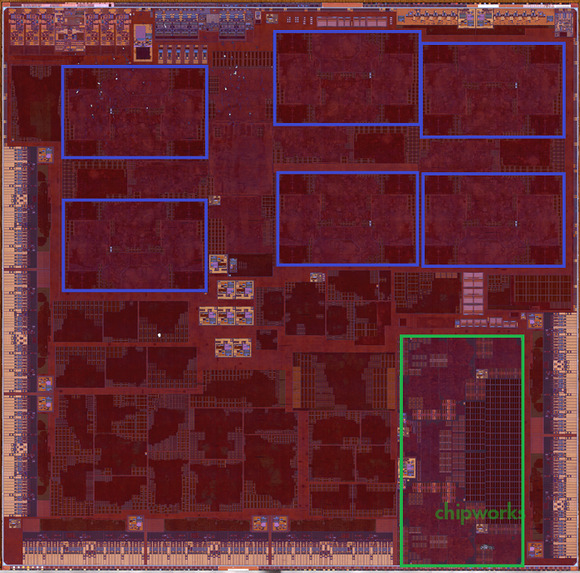 Like spring follows winter, an X-ray of the latest Apple system-on-chip from Chipworks always seems to follow the teardown of the latest devices by iFixit. Chipworks shared its latest X-ray with The Motley Fool, and found that the A9X features a dual-core CPU and a 12 GPU clusters.
The SoC that Chipworks scanned was found to have been built by TSMC (Taiwan Semiconductor Manufacturing Company), although its unknown if that company is a sole-source supplier for the A9X.
What makes the GPU design so fascinating is that Apple uses the Imagination Technologies Series 7XT GPU, and that graphics partner only offers its technology in clusters of 2, 4, 6, 8 and 16. That means that the A9X features a semi-custom design for Apple. The A9X features 4GB of RAM, double the amount found on both the iPad Air 2 and iPhone 6s. There's a new storage controller that accelerates both read and write speeds, and The Motley Fool's Ashraf Eassa speculates that the A9X has a memory interface that's twice as wide as well. That allows the A9X to do away with the 8MB of on-die cache memory that is included on the A9.