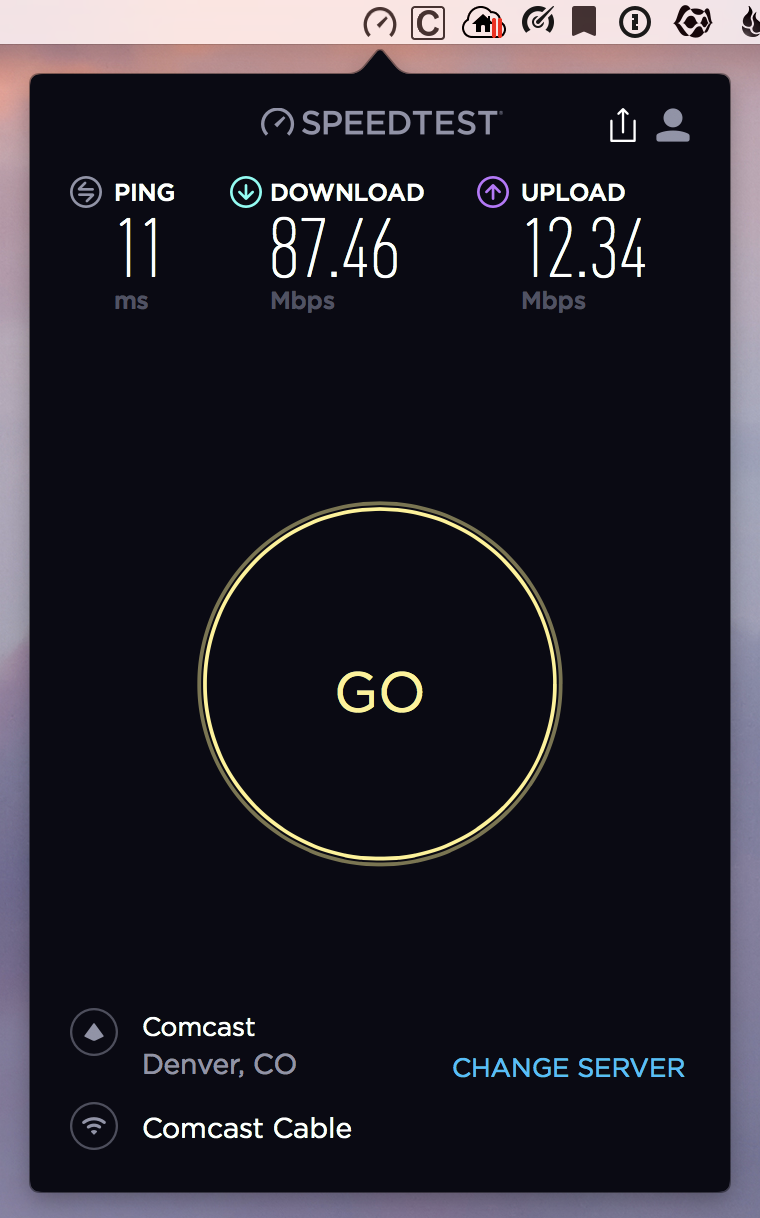 For years, every time I've wanted to check my connection speed I've pointed my web browser to speedtest.net to use the publicly available tool. A while back, Ookla (the Speedtest folks) came out with an iOS app that has been quite useful, and today the company sent out a note that the desktop apps for Mac and Windows are available. We frankly don't give a rip about the Windows announcement, but wanted you all to know that you can get Speedtest for free in the Mac App Store.
Once installed and launched from the Applications folder, Speedtest resides in the Mac menu bar so you can pull up a test at any time. If there are multiple servers in your area, a "change server" link appears so that you can see if pointing at a different server changes your results at all.
The app and service are, of course, free. Unlike the speedtest.net website, the Mac app is also ad-free.