Bet you didn't realize that today was World Password Day, did you? Well, it is, and today we celebrate the fact that we need passwords for just about every facet of our online lives. Since security experts want us to have different passwords for every account, you need a password management app like Dashlane Password Manager running on all of your devices to keep all of those passwords straight. Today, get a 1-year subscription to Dashlane Password Manager for only $19.98.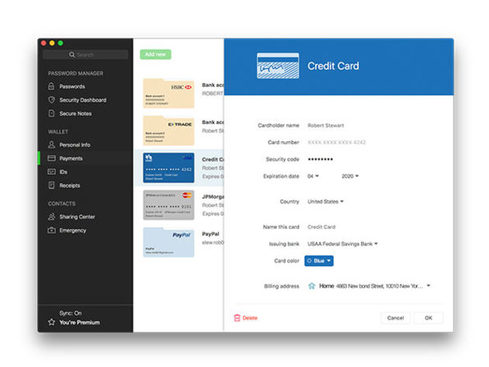 Dashlane has grabbed rave reviews from sources as varied as The New York Times and PCMag, and Apple even gave it an "App of the Year" ranking for having nearly 100,000 5-star reviews. What does Dashlane Password Manager do for you?
Automatically log into your accounts so you'll never forget another password
Generate strong, unique passwords w/ a single click & change them in seconds
Create & log into accounts w/ a single click
Securely store & autofill payment information for instant checkout
Secure passwords & data in Dashlane's military-grade encrypted vault
Optional two-factor authentication for added security
Automatically syncs across all your devices, so your passwords are always w/ you
Safely encrypt & backup your account to the Cloud
Share unlimited passwords & secure notes w/ colleagues, friends, or family
Set up an emergency contact to inherit your passwords in the event of an accident
If a 1-year subscription doesn't strike your fancy, get a 3-year or 5-year subscription — also at 50% off for a limited time. Stay safe online, and take control of all of your passwords with Dashlane Password Manager. 
Like this article? Consider supporting Apple World Today with a $5 monthly Team AWT membership.