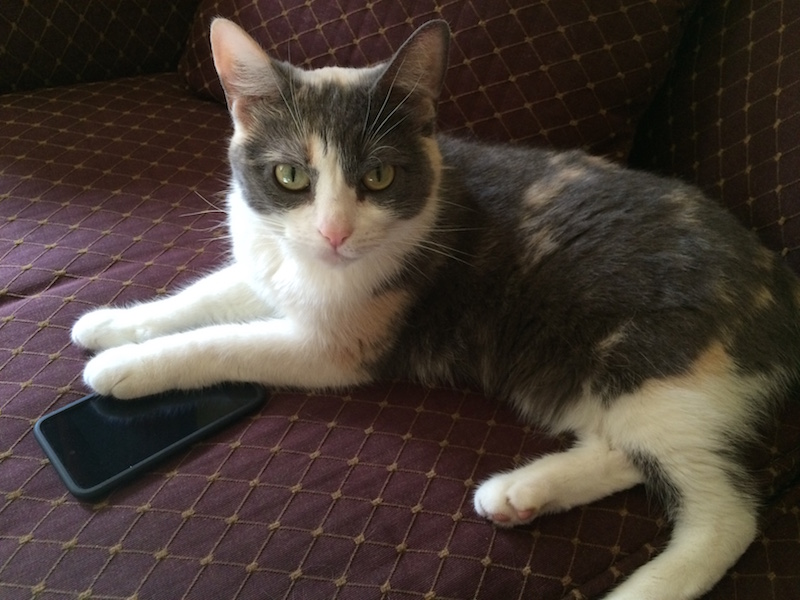 Dempsey is a very, very lucky cat belonging to Kyle Hagen and Melissa Caolo. That's her iPod touch – Kyle let us know that "Now that Dempsey's owner has upgraded to an iPhone she has claimed his iPod Touch as hers. 'Finally a device I can operate without thumbs!'"
With that intent look in those beautiful green eyes, I don't think there's any way Kyle is going to get that iPod touch back… ever. Does Dempsey have her own Apple Music account yet?
Apple World Today needs good cats! Have a picture of your cat soaking up the good vibes of an Apple product? Tell us the back story behind your kitty's photo on the Apple World Today contact page – we don't accept inbound attachments, so please host the photo on Dropbox, Flickr, iPhoto, etc… and then include the link in your message. Please note that the picture must have some tie to an Apple product.
Thanks, and a fuzzy head bump to Kyle, Carol, and Dempsey.