You're a cat, your human has just finished watching a movie on a MacBook Pro, and it's chilly. So what better spot is there to lay your head than on that warm MBP? This week's Caturday cat is Bubbles, who lives with AWT reader Ryley Johnson. Ryley says: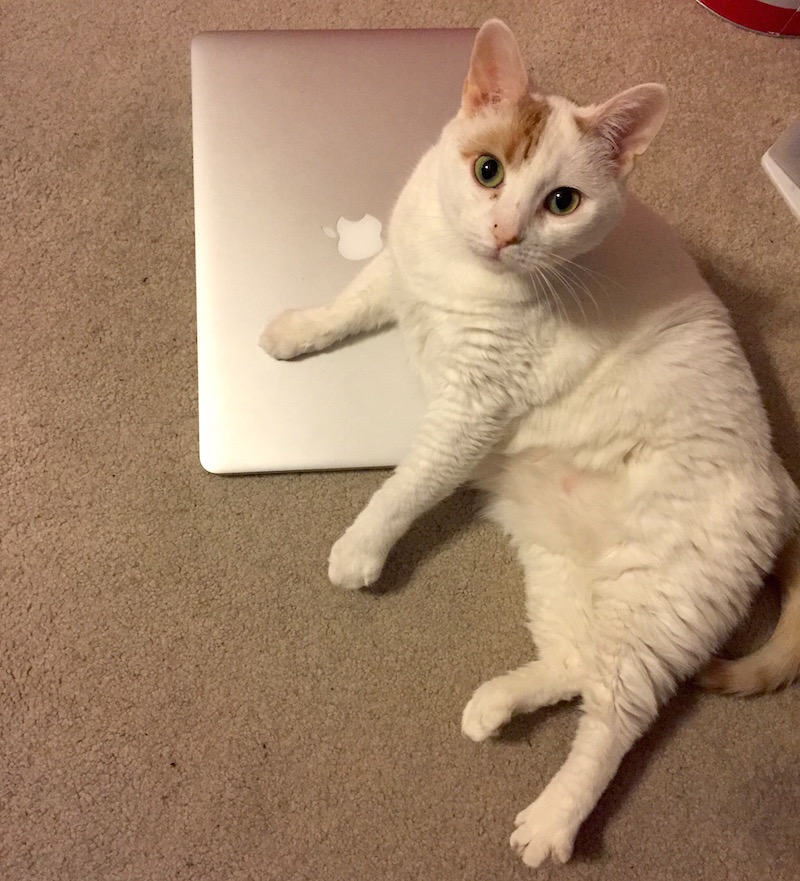 There it is, folks. Further proof that a) cats are smarter than humans, and b) that they somehow made humans design warm electronic thingies to lay on. I'm beginning to think that they control our minds… 
Apple World Today needs good cats! Have a picture of your cat soaking up the good vibes of an Apple product? Tell us the back story behind your kitty's photo on the Apple World Today contact page – we don't accept inbound attachments, so please host the photo on Dropbox, Flickr, iPhoto, etc… and then include the link in your message. Please note that the picture must have some tie to an Apple product.
Thanks and a slow blink to Ryley and Bubbles!