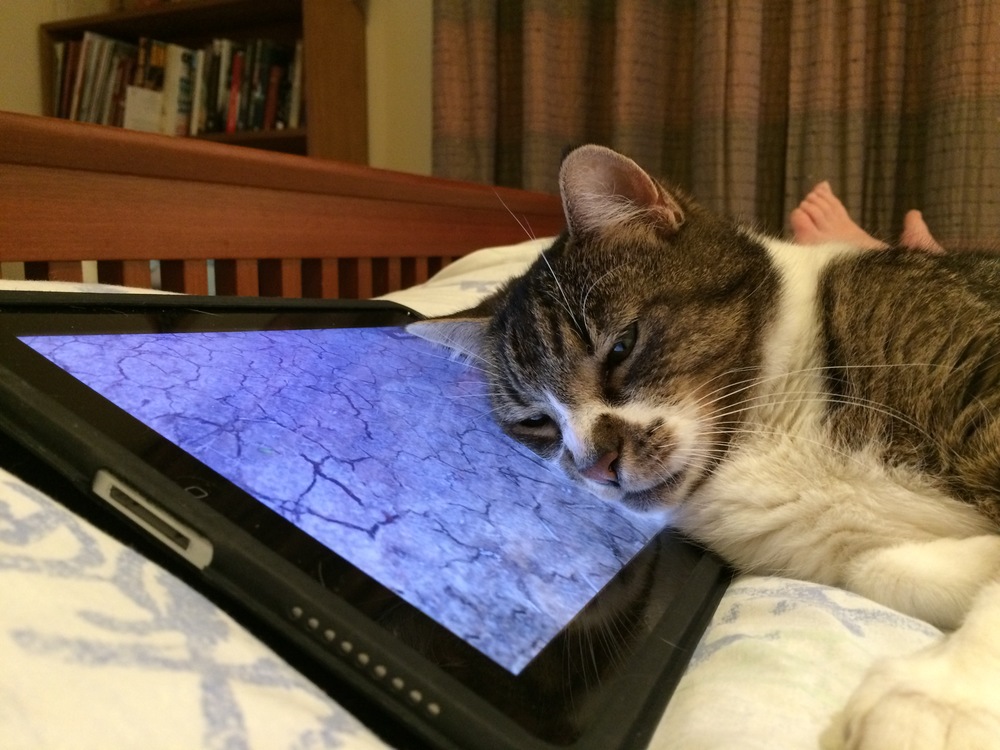 There are a growing number of cats around the world who are lucky enough to have their own iPads. One of them is Bindi, and her human Lan Wang explains just what she's up to in this picture of this beauty:
Our stock of good Apple-cat photos is drying up! Have a picture of your cat soaking up the good vibes of an Apple product? Tell us the back story behind your kitty's photo on the Apple World Today contact page – we don't accept inbound attachments, so please host the photo on Dropbox, Flickr, iPhoto, etc… and then include the link in your message. Please note that the picture must have some tie to an Apple product.
Thanks and kitty drools to Bindi and Lan!