A deep, deep thank you to patrons of AppleWorld.Today for your generous outpouring of support. But while I and my debtors are extremely grateful, you fans are going to have to really up contributions if you want Steve, Dave and Yours Truly — the AWT crew — to drive Apple Cars when they hit the road. After all, one Apple prognosticator thinks the vehicle will cost more than US$50,000.
In a note to clients — as noted by FORTUNE — Piper Jaffray analyst Gene Munster thinks Apple is working on its own car. However, he doesn't expect it to hit the road for another 5-10 years. The AWT gang will be saving our money.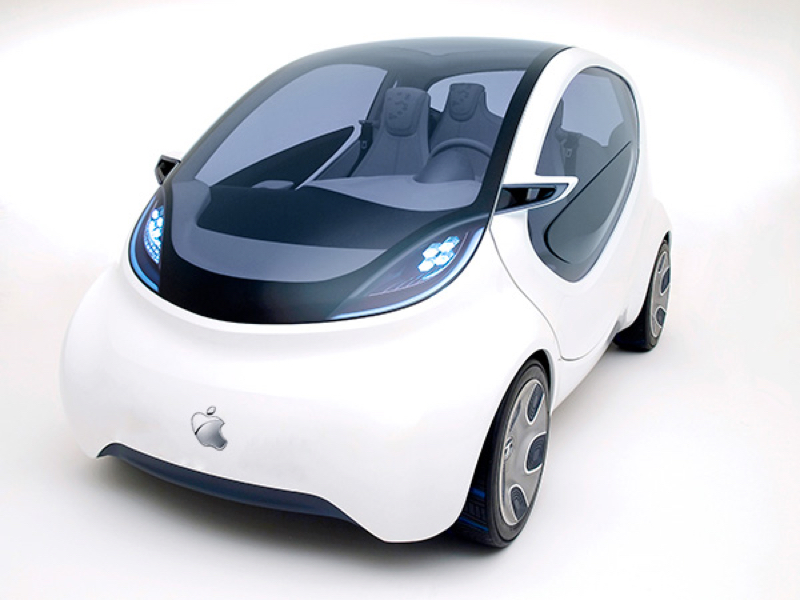 "If Apple makes a 'car' as we know it today, we expect it to be an electric vehicle that is likely priced in the luxury"—as in more than $50,000—"market," Munster writes. "… A car by Apple may look completely different than what we think of as a typical car today in terms of shape and size."
The analyst thinks the Apple Car will be entirely electric. He also predicts it will incorporate such signature Apple services and products as Siri, Maps, Apple Music — and perhaps even HomeKit and/or augmented or virtual reality products.
I manage to regular convince my lovely wife Laura that I MUST upgrade my Macs, iPhone and iPad on a regular basis because I'm a serious Apple journalist. Heck, I even used that line of reasoning to buy an Apple Watch (the entry level Sports Edition; Laura actually nixed my plans to buy the 18-Karat Rose Gold Case version).
However, when I mentioned that we would probably have to take out a second mortgage on our house in another 5-10 years for an Apple Car, she said no. I told her I needed it for work. She told me that if that were the case, I'd have to bid adieu to AppleWorld.Today and become a Walmart greeter.
And I know AWT patrons are too kind to allow that to happen to me. Right?
(The Apple Car mock-ups in this article are courtesy of Digitaltrends.com and iPhonehacks.com.)