U.S. District Judge Vince Chhabria has dismissed the California class action lawsuit against Apple regarding the "Error 53" brouhaha, reports FORTUNE. He said claims the iPhone users' "lost data" was not separate from claims over a defective iPhone—and Apple had already addressed that by fixing the software and offering to cover any repair claims.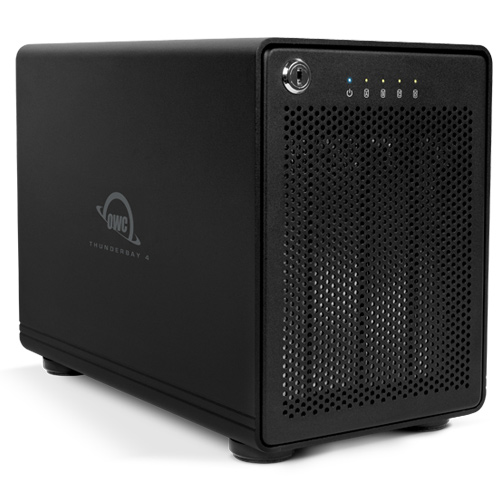 Today's the first full day of summer after the summer solstice at 3:34 PM Pacific Daylight Time yesterday afternoon, and we have some hot news to go along with the hot weather:
OWC announces that they're putting 10TB Enterprise class drives into their RAID solutions
Drobo launches the Drobo 5D Turbo Edition, AKA Drobo 5Dt
People who bought Kindle books between April 1, 2010 and May 21, 2012 are getting refunds from Amazon today, funded by Apple
Twitter and Vine go to a 140-second video length limit
That drastically different iPhone 7 you through you were going to get this year? Aint' gonna happen, says the Wall Street Journal.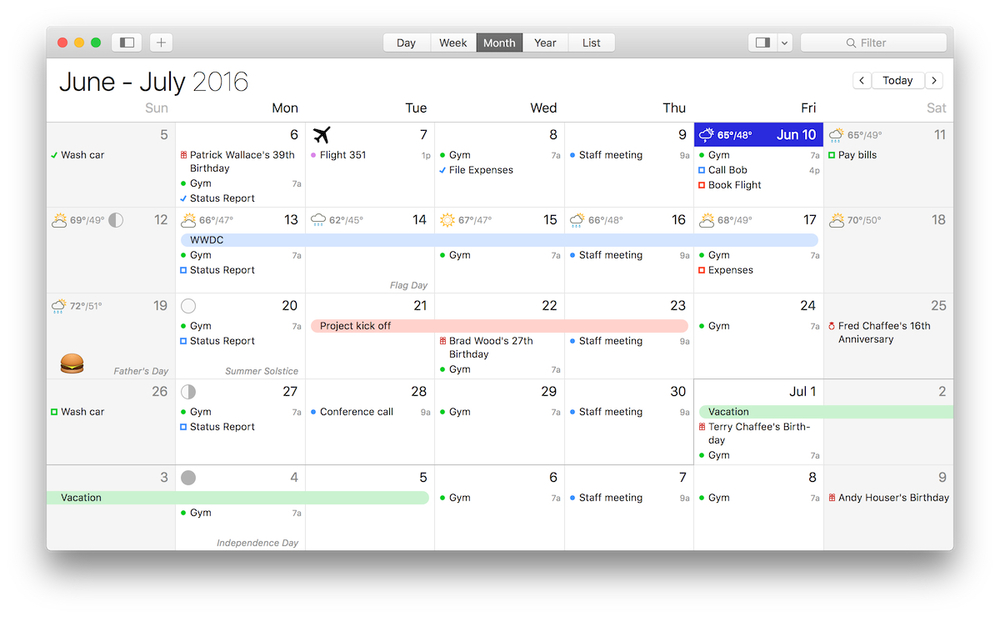 Version 3 has been completely redesigned. There's added support for travel time, which allows users to block out the necessary time to travel to an event location. Users can set a fixed amount of travel time or determine it automatically using the integrated support for Apple Maps and Location Services. Users can even receive alerts when it's time to leave as traffic conditions change.
The menu bar app in BusyCal 3 also received a makeover. It now displays a navigable mini-month calendar with colored dots and bars that provide a visual density map of the user's availability. A scrolling list of events is displayed in the menu along with a 10-day weather forecast. Users may click on an event in the menu bar to view its details, and create new events and to dos using natural language. And the menu bar app runs independently from the desktop app, so users always have access to their schedule.
BusyCal 3 also provides a long list of other improvements including a redesigned embedded Info Panel for quickly viewing and editing events, Smart Filters for creating calendar sets and saved searches, enhanced searching and filtering capabilities, BusyContacts integration for linking events with contacts, improved event creation via natural language input, event categorization via tags, live weather feeds and moon phases, custom font sizes and styles, graphics, and more.
BusyCal 3 for Mac requires Mac OS X 10.11 or later; BusyCal 3 for iOS requires iOS 9.3 or later. BusyCal 3 for Mac is available now on the BusyMac Store at the following prices: $49.99 for new users; $29.99 for existing BusyCal and BusyContacts customers; and free for those who purchased BusyCal on or after March 1, 2016.
Nulana LTD has announced Remotix 4.0, an upgrade to their remote control application for macOS. It allows users to quickly connect with and remotely control any Mac or PC, directly from their own Mac desktop.
Remotix offers screen sharing, file transfer, complete SSH tunneling support and more. Version 4.0 brings the ability to view several remote machines at once, RD gateway capabilities, and more.
Remotix requires macOS 10.6.6 or later. It'scompatible with any RDP server, Apple Screen Sharing, RealVNC, x11vnc, UltraVNC, TigerVNC, TightVNC, and VMWare, allowing even more flexibility for any user's remote control requirements. The Remotix Cloud feature offers the ability to access any computer from anywhere, allowing users to manage computers and send messages, all via the handy Remotix Cloud web interface.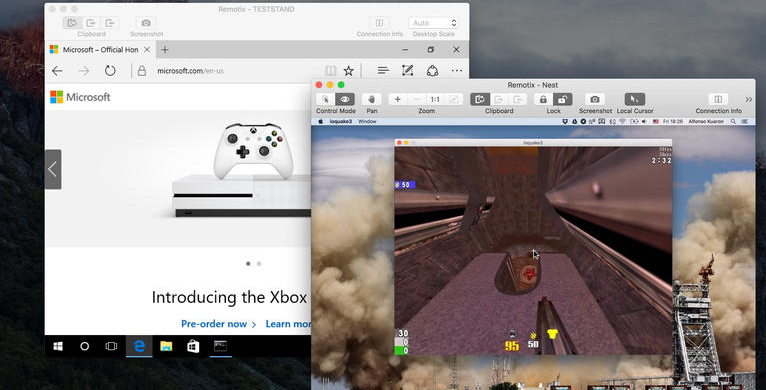 Remotix 4.0 costs $39.99 for a personal license, and is available worldwide through the Mac App Store, as well as through the Remotix website. Also available is the professional license for $79.99, the site license (which permits unlimited number of users and installations on a single site) for $799, and a multisite license (which permits unlimited users and installations on multiple sites) for $2399. Remotix is also available for iOS and Android devices, and Windows PCs
AKVIS has introduced the $17 Sea Frame Pack, which includes 100 frame designs for use with AKVIS Frames and AKVIS ArtSuite. The frames include 50 horizontal and 50 vertical templates.
Using the Sea Frame Pack, you can frame your holiday photos, create a smash book or prepare unique invitation cards for a sea-style party. All the designs are available as thumbnails to preview.
The AKVIS frame packs can only be used with AKVIS Frames Free (available free of charge) and AKVIS ArtSuite ($49 for the plug-in version and $69 for the standalone app). All AKVIS products run on macOS 10.6 and higher.
iOS Apps/Updates
AstralPad has launched AstralPad 1.0, the iPhone version of their free document editing app. It enables working on multiple office documents at the same time. It allows you to tackle complex tasks from sorting, filtering and pivoting data in a spreadsheet, to creating and embedding detailed charts and tables in documents and presentations.
---
Get Rugged, Rock Solid Protection With iPad 2, 3, And 4 Cases And Accessories at OtterBox.com!