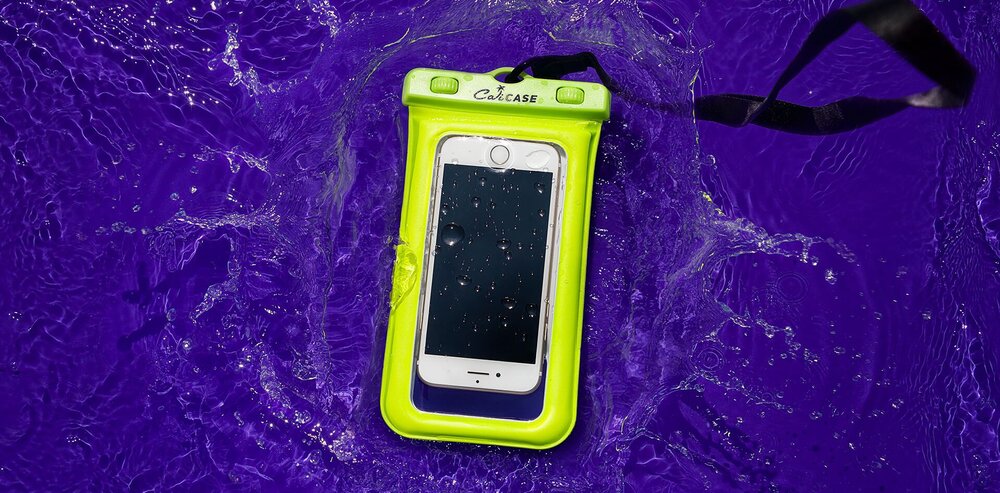 What better way is there to beat the summer heat than head to some nice, cool water? Whether you're going to the beach for some fun, spending the weekend fishing at the lake, or walking along a cool mountain stream, you'll keep your phone safe from accidental splashes or dunks with CaliCase. Today we'll tell you all about this premium waterproof phone pouch, and offer a 15% discount to all Apple World Today readers.
What Makes CaliCase Stand Out From The Competition?
Waterproof pouches are nothing new to the world of mobile phones, but CaliCase was designed from the start to offer best-in-class protection from the elements.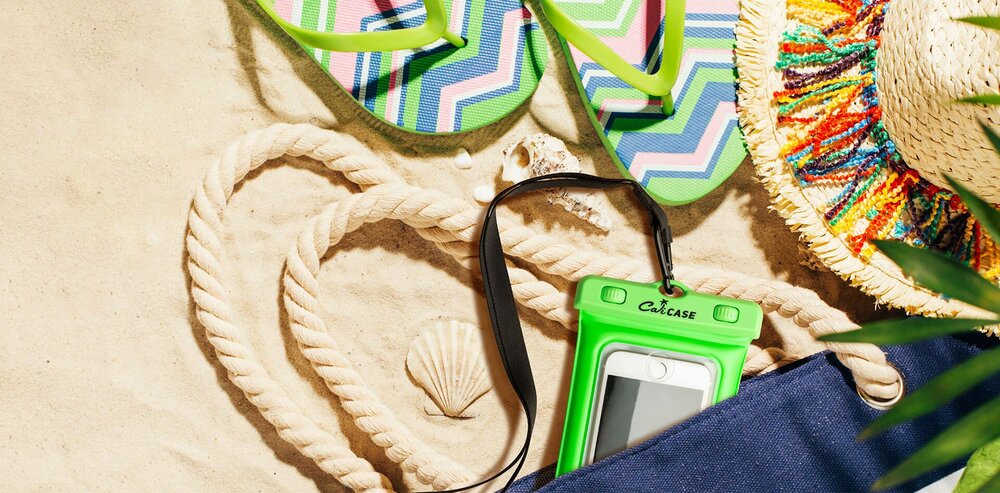 Many waterproof pouches that we've tested here at Apple World Today barely made the cut. They're usually made of a single layer of PVC plastic that's fine for protecting the phone from a splash or sand, but won't hold up if you really give it a solid and prolonged dunking.
CaliCase doubles down on protection with a unique two-layer design that exceeds an IPX8 waterproof rating. How good is that? Well, CaliCase can withstand a 100 foot (30 meter) dive and keep your expensive smartphone completely dry in the process. Other manufacturers claim an IPX8 rating but test only to the required 10 foot (3 meter) water depth.
There's also an extra added design feature: built-in foam padding for extra drop protection and flotation. For those who like to canoe, kayak, water ski or enjoy other water sports, you'll be happy to know that CaliCase keeps your phone afloat if you drop it in the drink (the clear CaliCase does not float).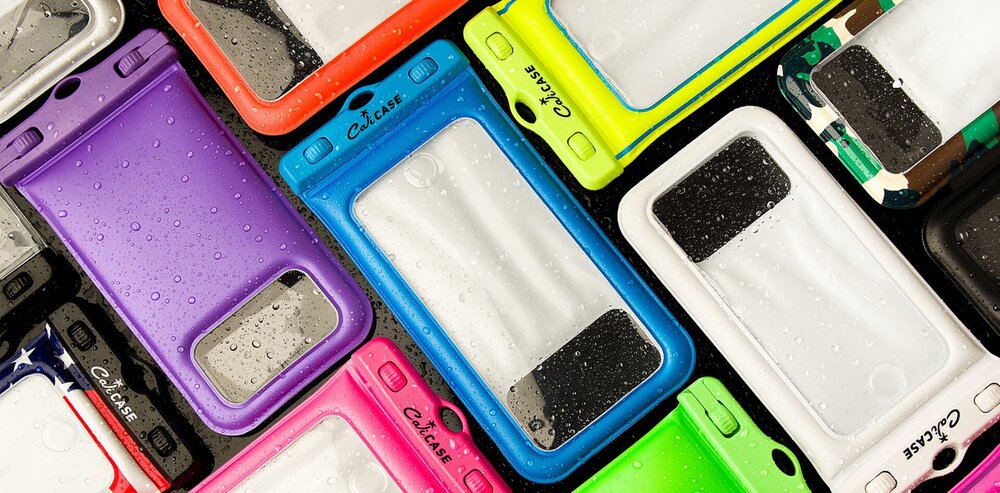 CaliCase is available in a variety of colors and patterns, as well as two different sizes — Extra Large (perfect for phones like the iPhone 11 Pro Max or Samsung Galaxy S10 or if you wish to keep your regular case on your phone) and Universal. The two sizes are both a steal at the regular retail price of US$29.99, so why not get a bit more room for your smartphone with the Extra Large size?
Among the 15 color choices for the Universal pouch and 9 for the Extra Large pouch are three glow-in-the-dark models to help you find your phone in the boat or car after dark.
Each CaliCase comes with a lanyard so you can enjoy hands-free fun, as well as a carabiner for attaching the pouch to a backpack or belt loop. Did you smear sunscreen on your iPhone screen? Wipe it off with the included microfiber cloth!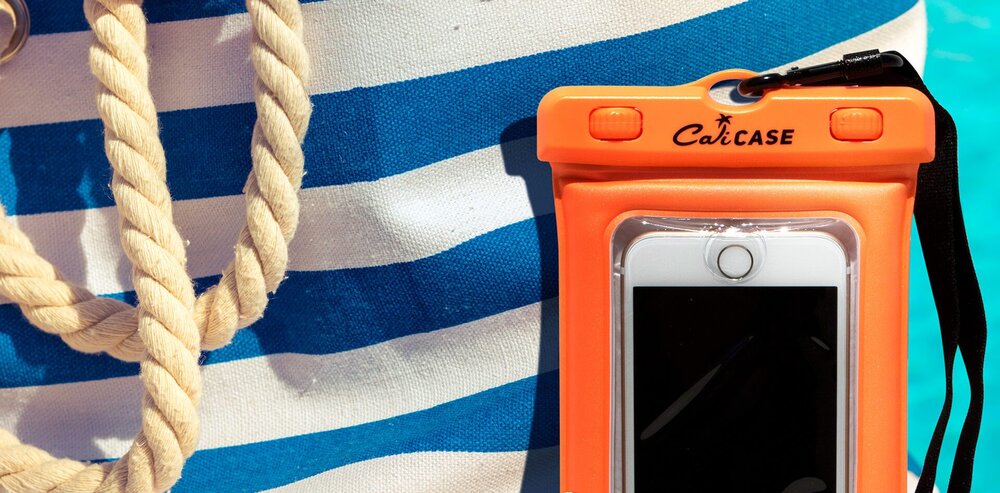 Here's The Deal!
At the beginning of this post we mentioned that Apple World Today readers get a 15% discount on any CaliCase. Click here to select your CaliCase and then use the promo code AppleWorldToday at checkout to get your discount.
That 15% off brings the price down to just $25.49, a small price to pay for waterproof protection for your smartphone. If at any time in the first 30 days you are not completely satisfied with CaliCase, you can return it with the CaliCase no-questions-asked 100% money back guarantee.
The durable construction of CaliCase ensures a long lifetime of usage, and each pouch has a lifetime warranty. If your CaliCase fails in any way at any time, you can have it replaced.
Apple World Today is proud to partner with CaliCase. Get one today with our special discount, then get out and play.