While I'm a huge fan of extreme case protection for the iPhone (my current favorite is the Griffin Survivor), one of the problems is that this extra protection frequently prevents my Apple smartphone from fitting into various docking solutions and cable connectors.
Fortunately, two products from CableJive solve this problem. You can have your protection and still keep your existing accessories.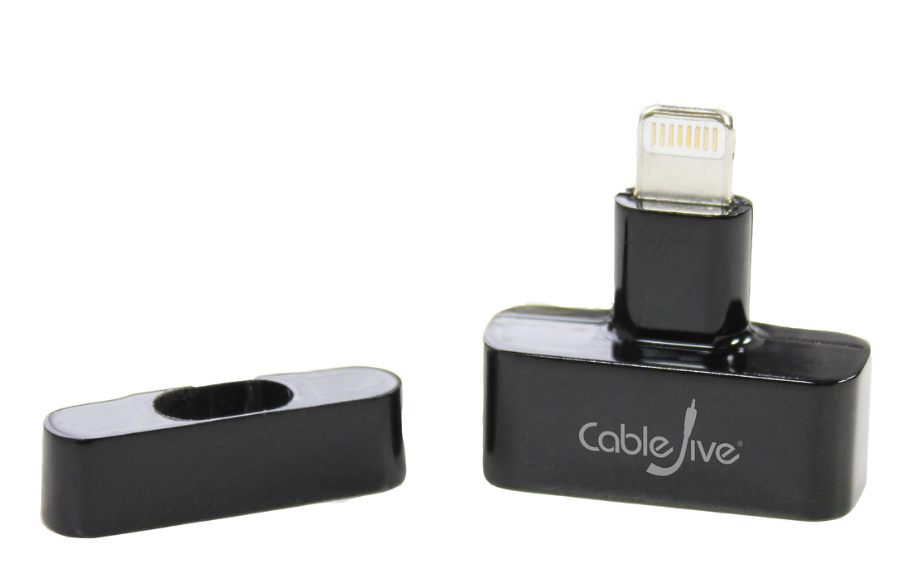 The $18.95 dockStubz is a simple-yet-effective, 1.3-inch tall adapter that sits between your existing dock and the iPhone (or iPod touch and iPad depending on the situation). The svelte 30-pin male connector is designed to slip through most bulky cases without encumbrance providing a vital link to your existing investments.
I've used it effectively with the entire Otterbox product line, as well as select cases from Ballistic and Griffin. Just in case you need some extra power, the dockStubz also has a mini USB jack that can be used to provide power directly. It's great for users who have existing devices that charge via mini USB; no need for an Apple iPhone charging cable.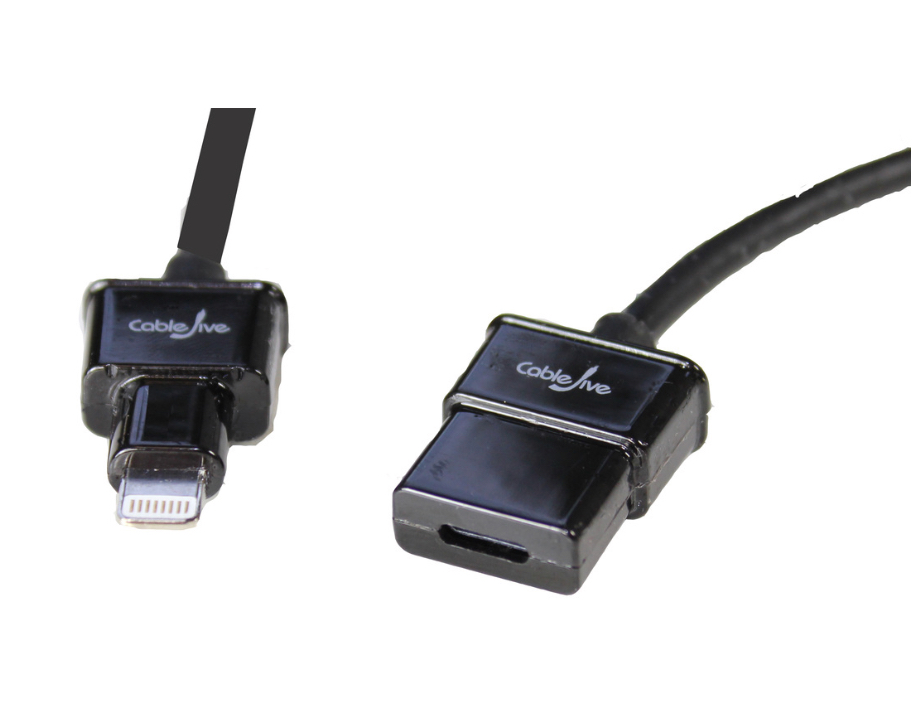 For situations in which you need not just a more compatible male connector, but a bit of reach, the $25.95 dockXtender has the same style connector as the dockStubz, but also provides two or six feet of cable extension. I've tried other cable extenders but run into the problem of fitting into my case.
I could use my dockStubz with an existing cable extender, but why do that when CableJive provides a great all-in-one solution that protects the integrity of the signal? The dockXtender was a handy tool for using my existing iPhone accessories with my iPad, a total win-win device.
Although I did not test this aspect of the product, CableJive proactively reports that the dockStubz does not work with the Apple VGA or HDMI adapters.
Both the dockStubz and dockXtender are necessary tools for anyone with a bulky iPhone case who still wants to interact with the existing iPhone accessories, cables, and adapters. Viewing their website, I appreciate their proactive warning to consumers and generous return policy for those with incompatible adapters.
---
Protect your investment with the Pad & Quill Contega Linen iPad Pro® 9.7 Case