Butter is this week's addition to Apple Arcade, Apple's US$4.99/month or $49.99/year game streaming service that has over 120 games,. It's available for the the iPhone, iPad, Apple TV, and Mac.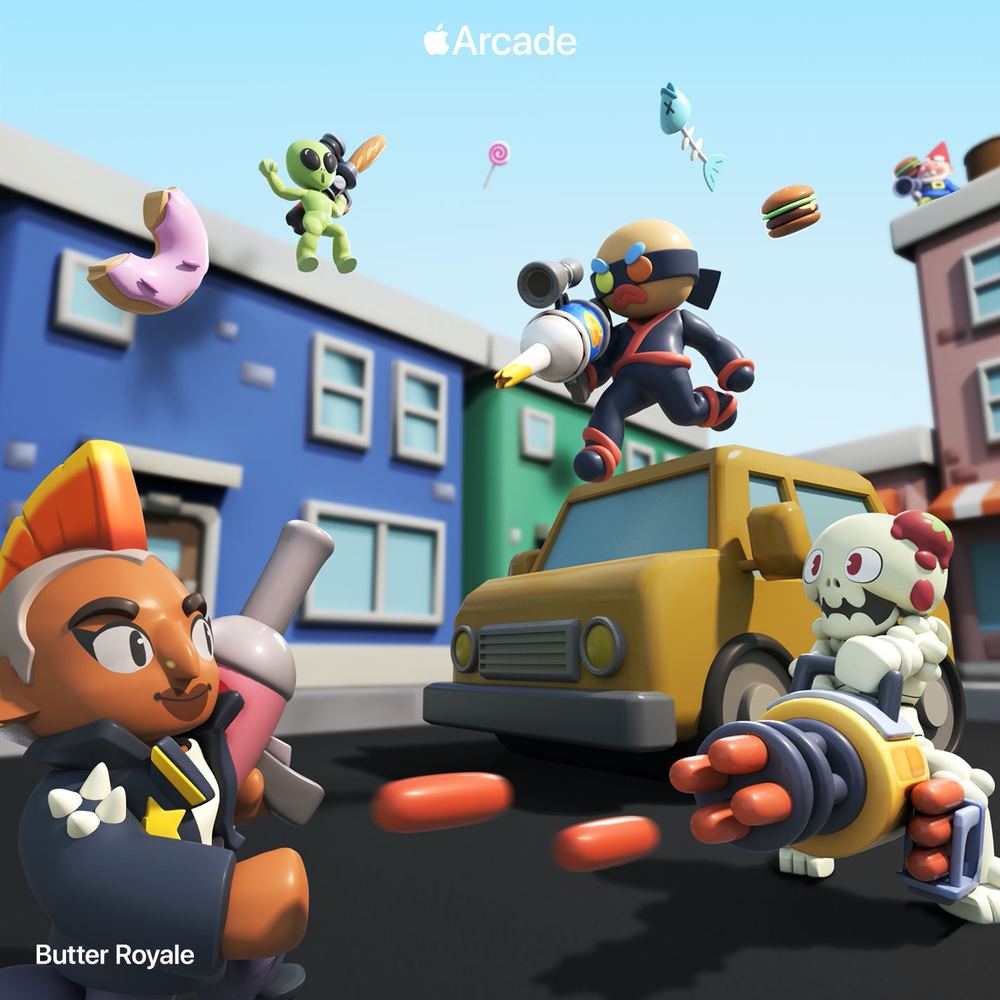 Here's how the game is described: Have the food fight of your life in the #1 battle royale game on Arcade! Play solo or in squads against 31 others in fast-paced 5 minute food fights. Fire sauce-shooting, bread-blasting tools and knock out your opponents with food! Use Power-Ups to heal your squad or trap your opponents in a flood of thick, delicious milkshake!
Butter is a multiplayer-player game for ages 9 and up and has controller support.