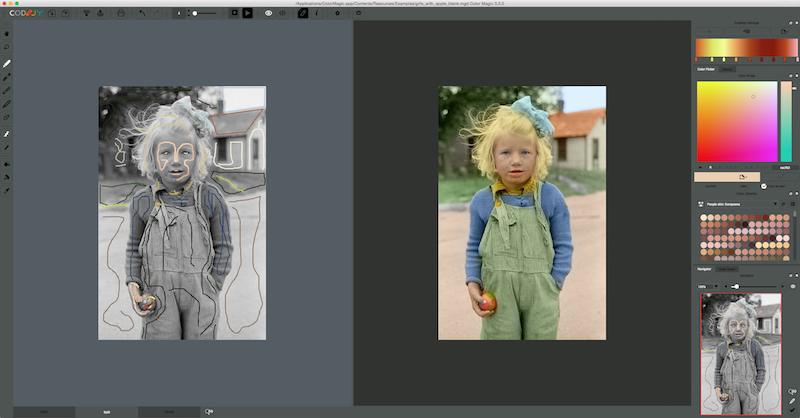 One of the classic scenes of cinema is in "The Wizard of Oz," when Dorothy — who starts the film in black and white Kansas — regains consciousness in the land of Oz, where everything is in color. Color adds life to monochrome images. We've all seen colorized black and white films — some made with success, others horribly botched — but up until now there hasn't been an easy way to take a black and white photo and colorize it realistically. Codijy Color Magic 3 for Mac ($59.95 with free trial, see the bottom of this post for a special discount offer) is an amazing app launched today that creates color masterpieces from those grayscale photos with surprising ease.
So, who could use Color Magic 3? Anyone with a bunch of old family photos that they'd like to colorize in a realistic manner or professional or advanced amateur photographers who want a way to play with color intelligently.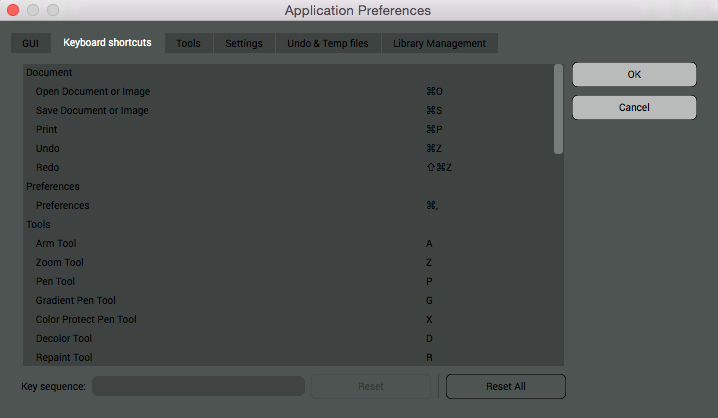 The basics of Color Magic are this: you import a grayscale image, pick a color, and paint a freeform or exact line in an area. Go onto another area, and apply another color by drawing another line. When you want to see how your work is progressing, just click on the Process Image button and the portions of the image you've colorized appear. I used a split-screen approach to see both my "work in progress" and the final image, and it was both fun and useful to see how making a small change could affect the final results.
To give faces and objects a much more realistic look, Color Magic provides a gradient capture tool. For example, one can open a photo of a face, create a gradient "path" on that face by clicking points on it to create a line (see below), then apply the gradient to the grayscale image by drawing a similar path on it with a gradient pen. If you take a look at the last two images in the gallery above of the little girl's head, you can see how adding a skin color gradient to an image really adds a realistic glow.
Another tool removes color from images — great for doing something like turning a person in a color photo into grayscale — while another retains the grayscale while allowing areas around a drawn line to be colorized.
After trying Color Magic's tutorial with great success, I decided to try something more difficult — a black and white photo of my Dad in his late teens or early twenties, looking like a grubby hipster. What I found is that picking colors that accurate represent real life is quite difficult. Fortunately, we live in the age of Google Images, so quick searches for "picture of man standing in Pacific Northwest forest" brought me images that I could grab color schemes from. It's still a work in progress, but will be a blast to show my family when it's done.
My wife and I have a number of old images going back years that would be perfect for the Color Magic treatment. This app is a keeper.
Apple World Today Exclusive Deal
Use the coupon code CM3LIVE33OFF between now and September 12 and receive 33 percent discount off of Color Magic 3.0. You can purchase the app at this link.