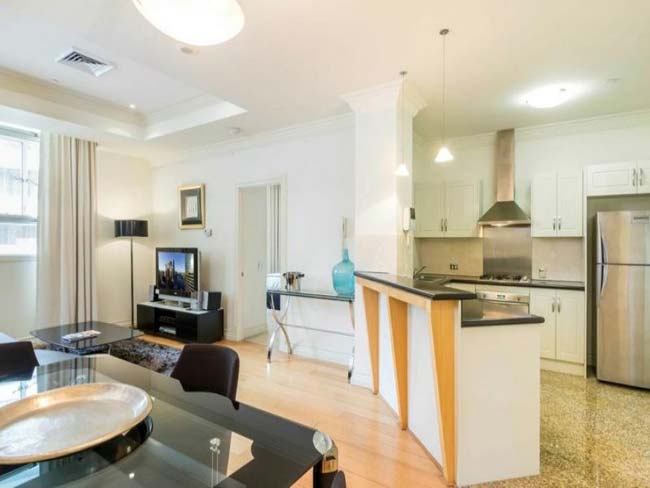 If you are looking for a unique apartment, you should check out this living space located inside an Apple Store building. As noted by ifoapplestore, this two-bedroom, two-bath luxury apartment in Brisbane, Australia costs US$495,000 and includes amenities such as an in-building fitness center, access to an underground car park and a swimming pool. The building is a historic site, serving as General Douglas MacArthur's Pacific headquarters during World War II.
The MacArthur's Chambers building isn't the first location to combine living space with an Apple Store. Lodging also is available in five other Apple Store locations including the Pudong China, Opéra (Paris) and Princes Street (Edinburgh) stores.
Our take on the news:
Living near an Apple Store may be a memorable experience, but you better make sure you have a good set of ear plugs.